First of all, a big thank you to all past, current and future users! Your support means the world to us and seeing what you do with mimoLive keeps us going.
Originally, we were planning to post about every update for mimoLive, but engineering keeps them coming so fast, we can't keep up.
Past
The past 12 months have seen more than 40 releases of mimoLive, including all the betas. The complete list of new features, enhancements and fixes is about mile long, but here are the highlights:
New Output Destinations: This allows you to save different file formats, stream to multiple streaming platforms, add auxiliary audio monitors for moderators, operators, studio audience and more.
Audience Social Media Interaction: To engage your audience in a conversation, add social comments and reactions from Facebook, YouTube or Twitter to your live show. mimoLive™ can even give your audience access to your PTZ camera controls by sending command-comments over Twitter.
Multiviews: Keep an eye on your sources and control the Switcher layers and NDI® PTZ cameras.
Instant Replay with Remote Control Surface support.
Source groups and adjustable main window layout.
Audio Mixes: Each destination can now have individual audio mixes, for example for multi-language workflows.
Source Performance Monitor: Find out if your sources perform as desired.
mimoCall: Added support for H.264 and advanced monitoring to improve connection quality.
Web Browser Capture source: surf the web comfortably.
Social Media Source: Get comments, likes, reactions and more from any post your account has access to.
Levels filter: Quickly adjust the white balance to make camera sources match each other.
Matte Choker filter: Adjust the alpha channel of video sources.
New Streaming providers: BoxCast, Periscope, screen9.
Sport Graphics pack: A set of sources and layers for sports and games with scoring & timing, tournament, team roster, athlete information and more.
Present
Currently, we're beta testing mimoLive 4.7 which will add:
Kiosk mode that turns on full screen playout when you open a document
Pause, play, rewind and fast forward for movie sources in the Placer layer
Also coming in the next beta is support for RTMPS
Future
We've got big plans for this year. If you look closely, you can find a small teaser for a major new feature coming soon in the screenshot at the top of this post. We'll keep you posted.
NDI® Show Case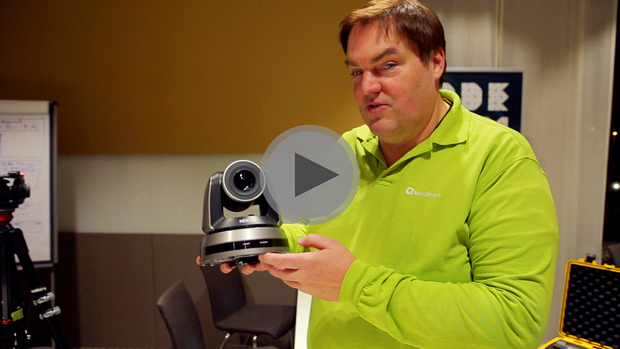 Every now and then, we get out of the programming cave and join the real world for some live video production fun. We want to see first hand what the mimoLive user experience is like. This gives us lot of ideas for new features and, sometimes, an incentive to fix things that aren't that great. Our latest adventure was recording the presentations at Codebeam Lite conference in Munich with a 100% digital NDI® based setup. Get a complete equipment list and learn more about the setup…