Streaming Software for Concerts and On Stage Events
Broadcast events and concerts easily
The Perfect Partner for Any Event
Welcome to the ultimate concert streaming solution – mimoLive®. Whether it's a music concert, stand-up comedy show, company announcement, or online product launch, mimoLive™ is the perfect broadcasting partner for any kind of on-stage event.
Easy Production of TV-Quality Live Shows
With a lightweight setup and a small team, you can easily produce, record, and broadcast live shows in TV quality from anywhere in the world. Plus, with direct encoding, your audience can enjoy an exceptional viewing experience from anywhere around the globe.
Professional TV-Standard Quality
mimoLive™ follows TV-standards, which guarantees that your live concert streams will be professional and of the highest quality. Check out our customer stories to see how mimoLive™ has helped them produce amazing live videos for their audience.
Broadcasting Made Easy – Anywhere, Anytime
Our easy-to-use platform allows you to create visually stunning live concert streams, enabling you to captivate and engage with your viewers like never before.
Whether you're broadcasting a sled dog racing event from Alaska or streaming a live music concert for a newcomer band, mimoLive has got you covered.
Ready to get started with your own live stream production? Watch our behind-the-scenes tour and read more details about our production process on our blog.
Stories from our customers
Behind-the-Scenes Tour of a Live Stream Production
Ben Hammer, from the cologne artist collective Chips & Champagner, teamed up with our Head of Marketing, Steffen Skopp, to create a live stream for a german music band KLAN. The idea was to create a professional live concert stream during a small club-sized gig. The concert was scheduled to take place during the Cologne co/pop festival.
Watch our behind-the-scenes tour of a live stream production and read more details about the production in your blog. 
If you are a KLAN FAN – please watch the entire live stream on KLAN's Youtube Page.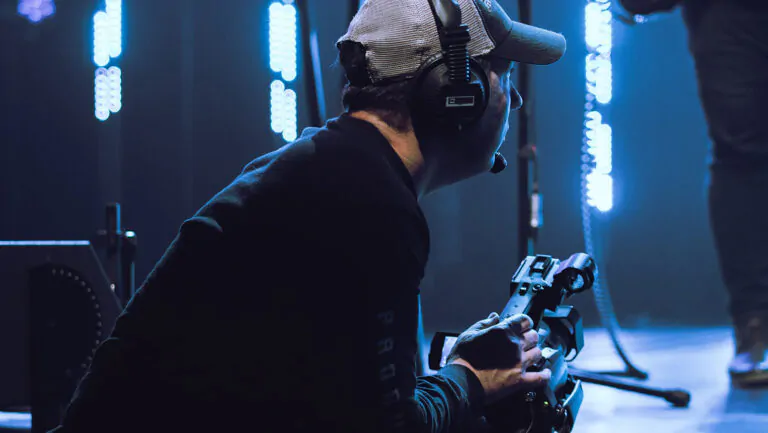 Example Equipment list for a live production:
Apple iMac Pro 10 core, 3 GHz, 64GB RAM, Radeon Pro Vega 64
mimoLive™, YouTube Live, Facebook Live
Apple iPad as Remote Control for mimoLive
Blackmagic Design DeckLink Duo 2 SDI card
Sonnet Echo Express SE1 TB3 PCIe Expansion Box
2x Apple iPhone 8+ mimoCall™ over WiFi
2x Lumens VC-A50PN NDI Camera (PTZ Cams on stage)
2x Sony PXW-X70 Camera (Shoulder cams in front of stage)
TeraDek Bolt Pro500 – SDI Wireless Transmitter
Blackmagic Micro Studio Camera (Master shot from the back)

Zoom H5 Recorder

Ubiquiti Networks 8-Port UniFi Switch
FRITZ!Box 7530 ac WiFi Router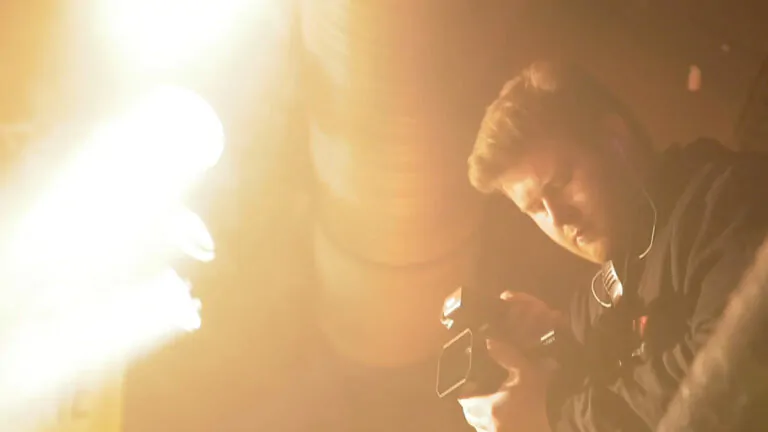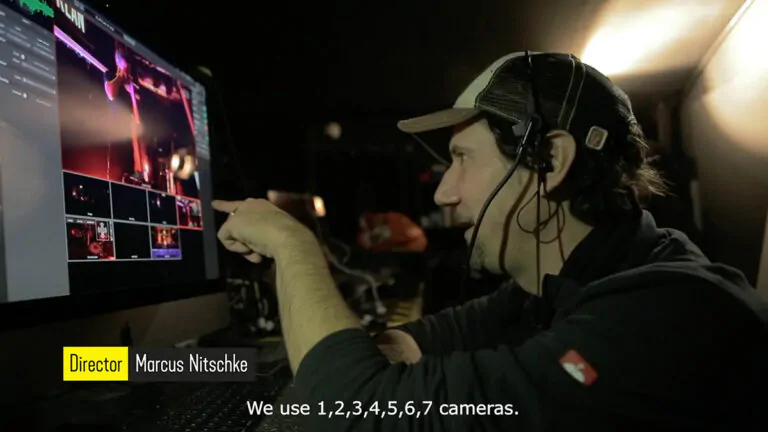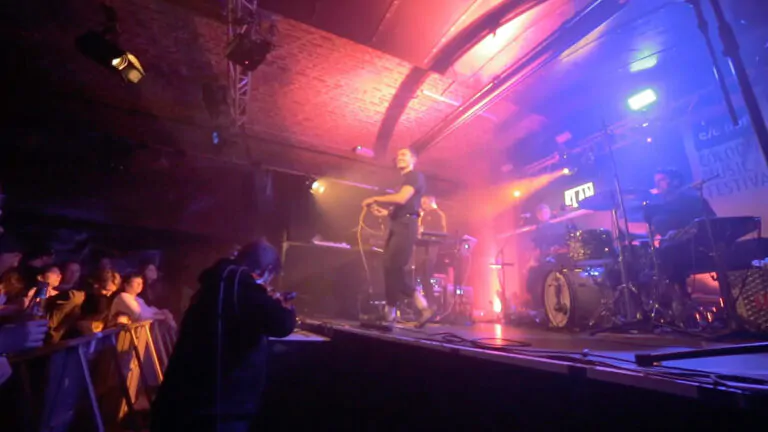 mimoLive - designed to stream concerts and on stage events
We empower video producers to control comprehensive live shows by small teams. 
mimoLive uses several presets for the major streaming platforms to simplify your work life, and to make your workflow as easy as possible.
Revolutionize Your Concert and Event Broadcasting with mimoLive®