In mimoLive 6 you will find a set of pre-designed stingers and outros which are free to use. We have designed a set of animations and they come for free with a mimoLive subscription.
What is a stinger animation?
A stinger animation or in short just stinger covers the entire screen with a graphic to perform a cut into a new scene without the harshness of a standard cut. Often used in game shows to separate chapters of the show, like entering the final round. For live video cutters a stinger is good practice to perform and hide a cut into a new view angle.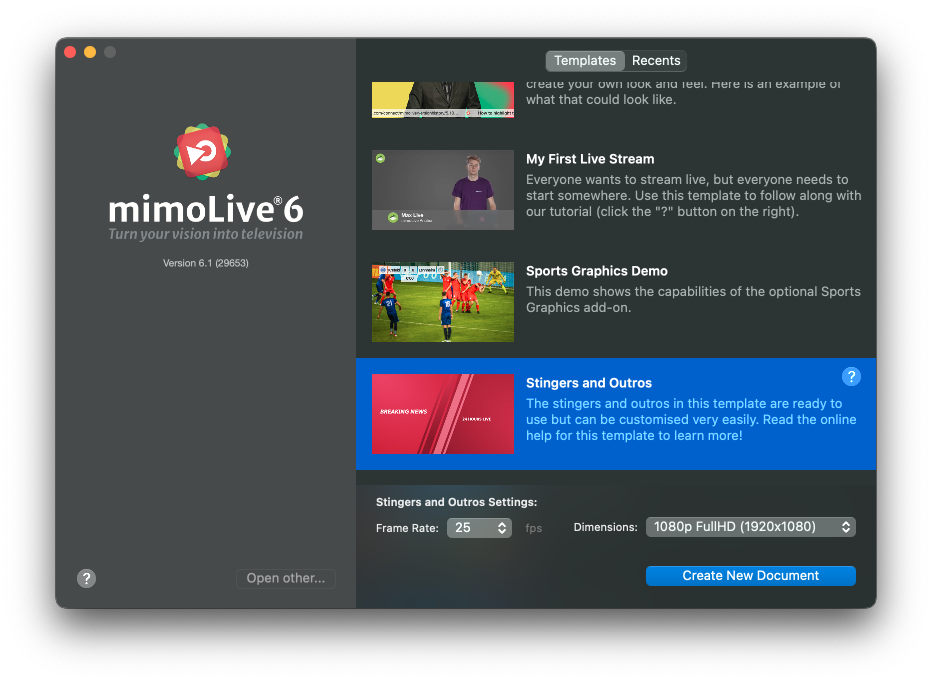 How to get started with stinger animations?
To get started with the new templates, choose Stingers and Outros from the Tempates tab of the startup dialog.
The template will automatically start alternating through the long list of animations. Once you have found our candidate you want to continue to work with, open your mimoLive Document and use Copy+Paste or Drag'n Drop to move the animation into your document.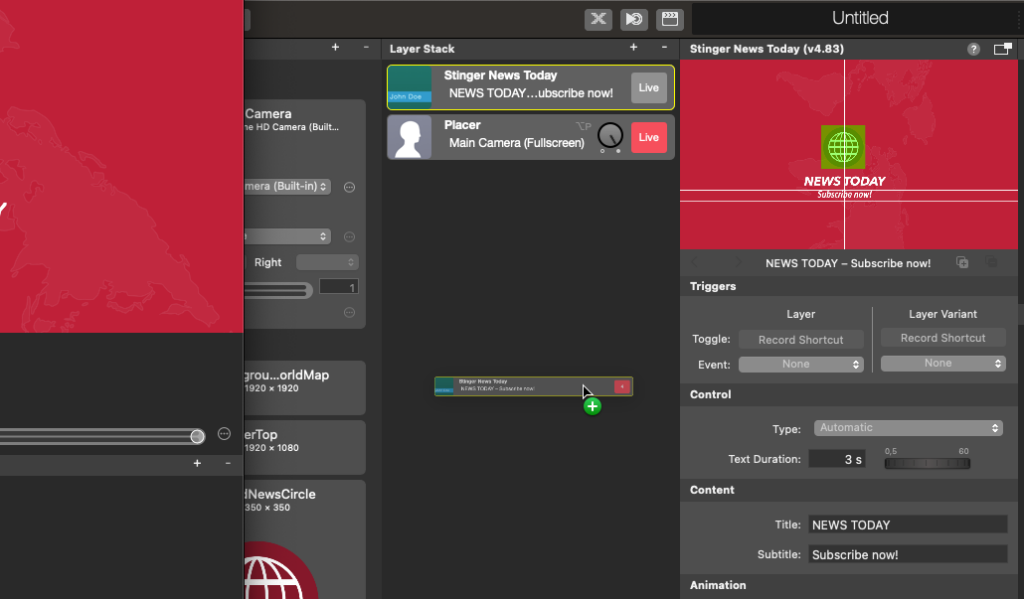 Watch the preview of the new stinger animations