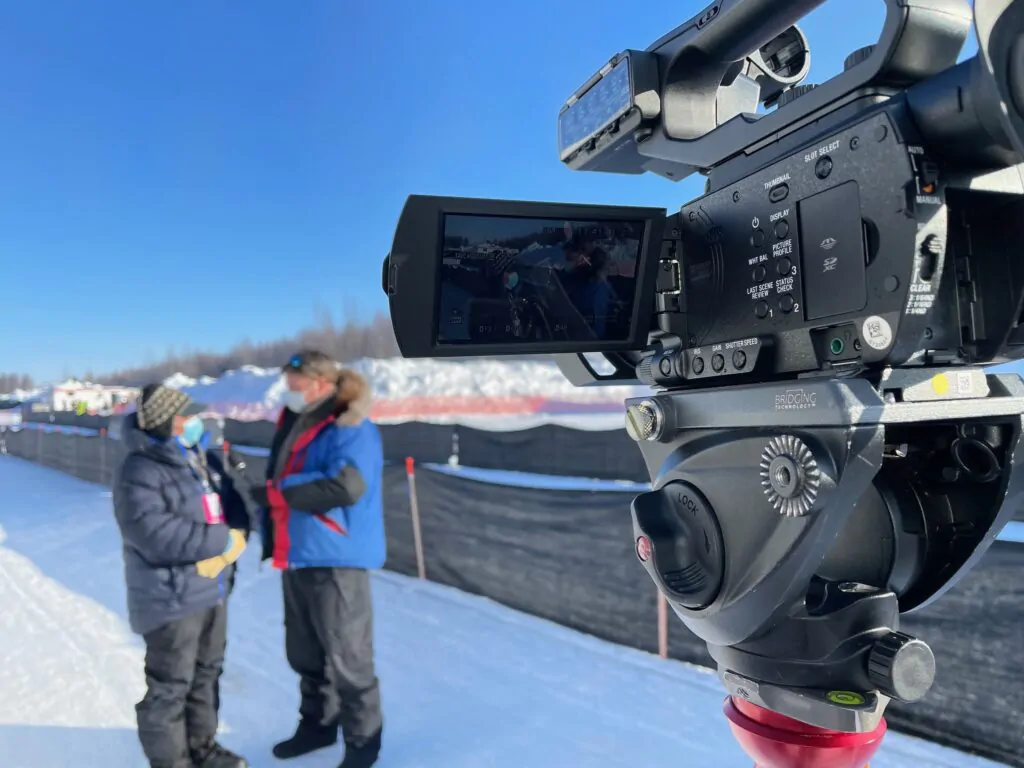 A winter race through Alaska
The Iditarod Trail Sled Dog Race is an annual long-distance sled dog race run in early March from Anchorage to Nome, entirely within the US state of Alaska. Mushers and their teams of 14 dogs cover the distance in 8–15 days or more. The Iditarod began in 1973 as an event to test the best sled dog mushers and teams but evolved into today's highly competitive race. Though the race happened without its fans this year due to the pandemic. Producer Art Aldrich needed to find a way to create the livestream from remote locations to its fans to enjoy it from home.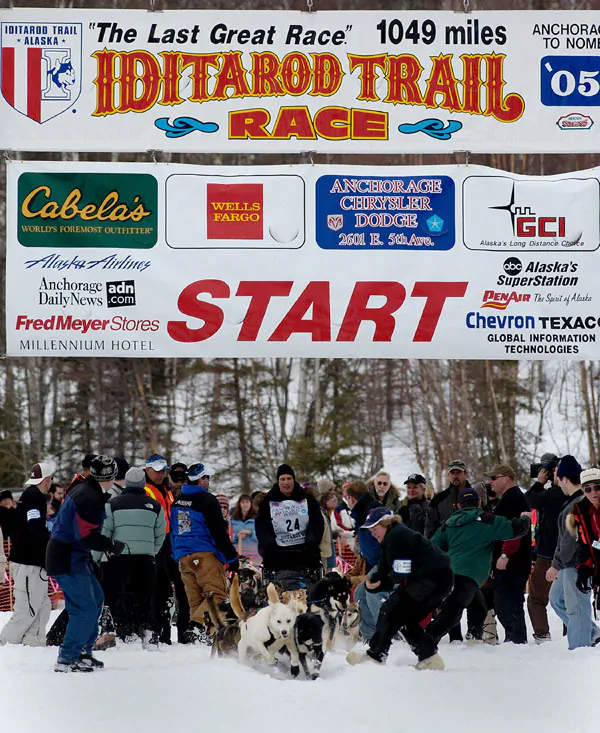 Why is it hard to livestream from remote locations whilst the pandemic?
In March 2020, Alaska's iconic Iditarod Trail Sled Dog Race was one of the last sports events that were held in what we now call pre-covid times.
One year later Iditarod is back with a lot of changes like a very different trail map and a fan-less environment. However, the challenges such as perilous weather, ultra-remote locations, and a lack of reliable connectivity, for the video-production team bringing Iditarod to its fans remain the same every year.
Iditarod video production successfully conducted a live 24/7 coverage of The Last Great Race on Earth, which started outside Anchorage, Alaska. Traditionally, the trail runs from Anchorage to Nome – roughly 1,000 miles – with mushers traversing through a series of checkpoints. However, this year, to protect the native villages, mushers made a loop from Anchorage to Iditarod and back.
In addition, they were not allowed to enter any native villages along the way. Apart from that, all production crew members traveling in from out of state were COVID-tested and other protocols like masks and social distance were strictly followed.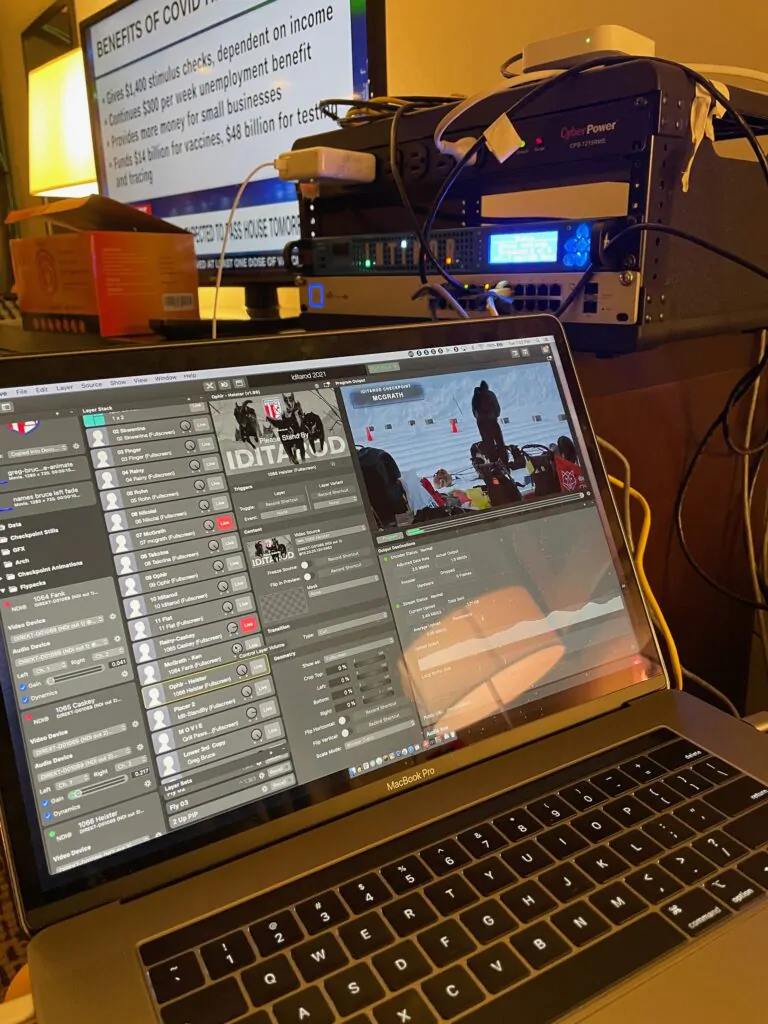 "I have been using mimoLive for several years now to run a multi-day 24/7 livestream for the Iditarod sled dog race. A crazy show for 1 man.
Each year I learn a little more about how to use mimoLive more creatively and efficiently.
This year I learned how to utilize the automation layer for stinger transitions and workflow automation.
I also learned how powerful syphon send and receives are. Incredible. But even the ability to have multiple documents running for different purposes in awesome. I used a main document to run the main stream, and a second document to record other live feeds that needed to be used later in time.
Is mimoLive perfect? No. But it does so much more than I was aware of."
mimoLive is the solution for producing live streams from remote locations
Over the two-plus weeks, three live production teams (each comprising a camera operator and on-air talent/producer) were traveling via bush plane from checkpoint to checkpoint to cover the race. And five ENG teams were deployed to capture documentary footage and produce daily highlights. Though the crew remains small, the production has gone from a few GoPro cameras streaming out of a makeshift control room to a full 24/7 operation that hits checkpoints throughout the trail.
Art Aldrich, who produces a variety of events during the year, began experimenting with mimoLive video production software and Intinor encoders and routers as part of his work on high-end corporate golf-outing productions. This was a complete game-changer for Aldrich because it allowed him to do everything remotely and gave him a greatly expanded feature set that was not there before.
This proved to him that he could actually do Iditarod in a similar way. This equipment allows his production team to send video feeds from Alaska directly to his control room in New York without having to go through any additional server as required in the past.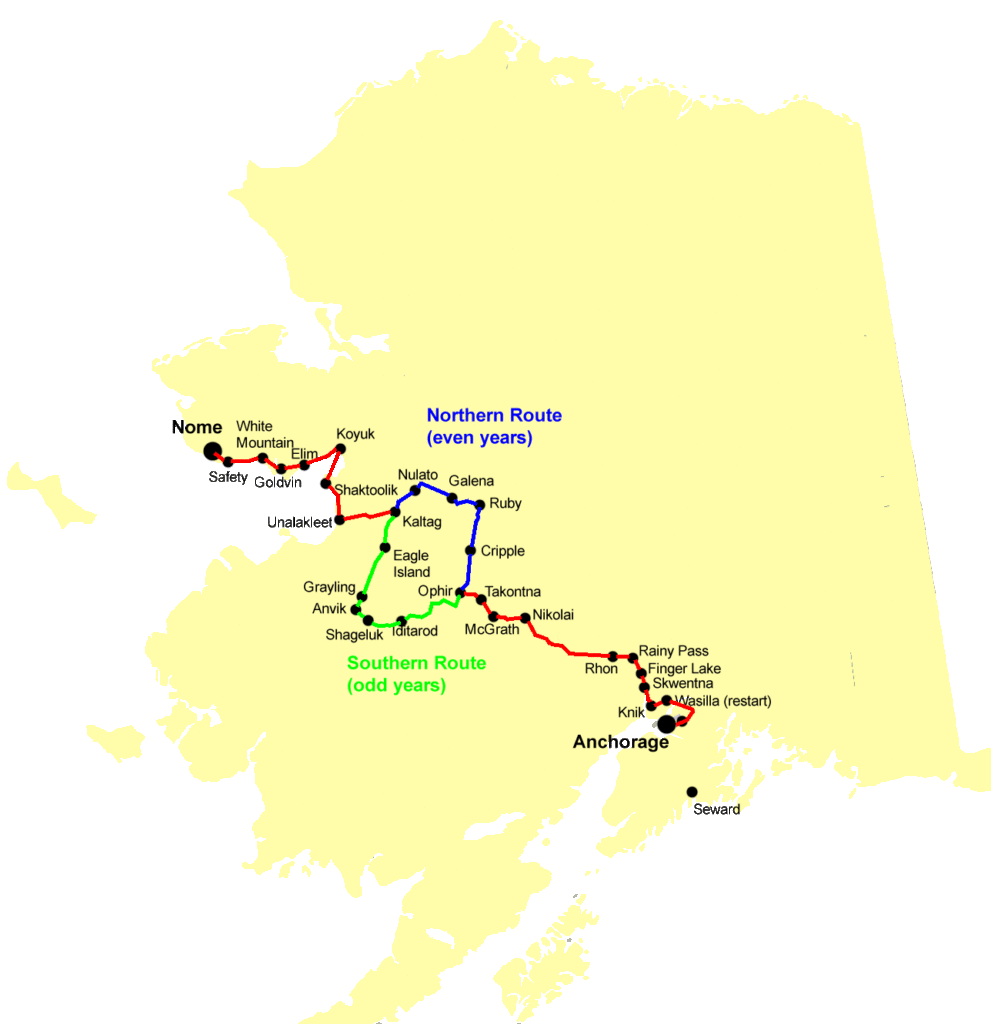 Live stream production setup decoded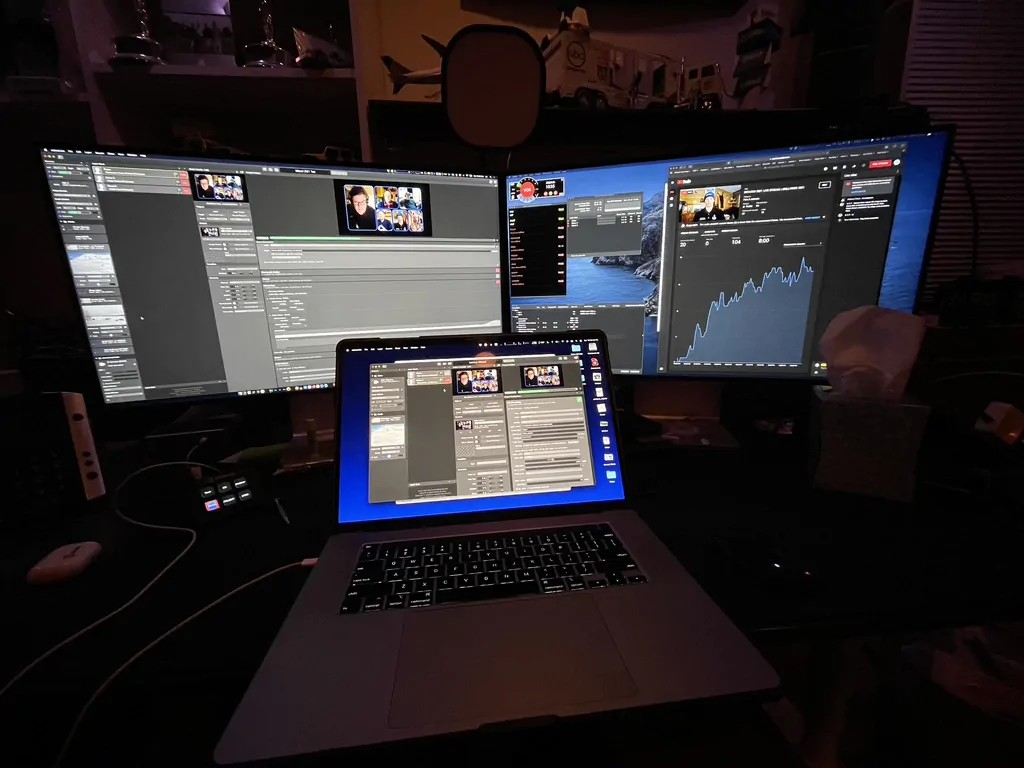 Since connectivity is always a major challenge in the remote locations of the Iditarod, bonded cellular was not an option for the majority of the trail. Instead, ITC's telecom partner GCI has provided a small V-SAT uplink that gives the Intinor encoders roughly 4 (15) Mbps upload (download) speed. Connectivity is a challenge for everyone who wants to live stream from remote locations. Especially in Alaska, but by using HEVC and other newer technologies, you can still get good quality out with 4 Mbps upload speed.
The three live-production teams were equipped with Sony PXW-X70 cameras, Intinor Direkt Link 600 backpack encoders, an I-Direct satellite uplink, Marshall CV-503 weatherproof POV cameras, and MultiDyne Silver Bullets and fiber cables. Meanwhile, the five ENG crews were capturing content via two Sony PXW-FX9 cameras, two Panasonic AJ-PX5000's, and a Blackmagic Design Ursa Mini Pro 12K.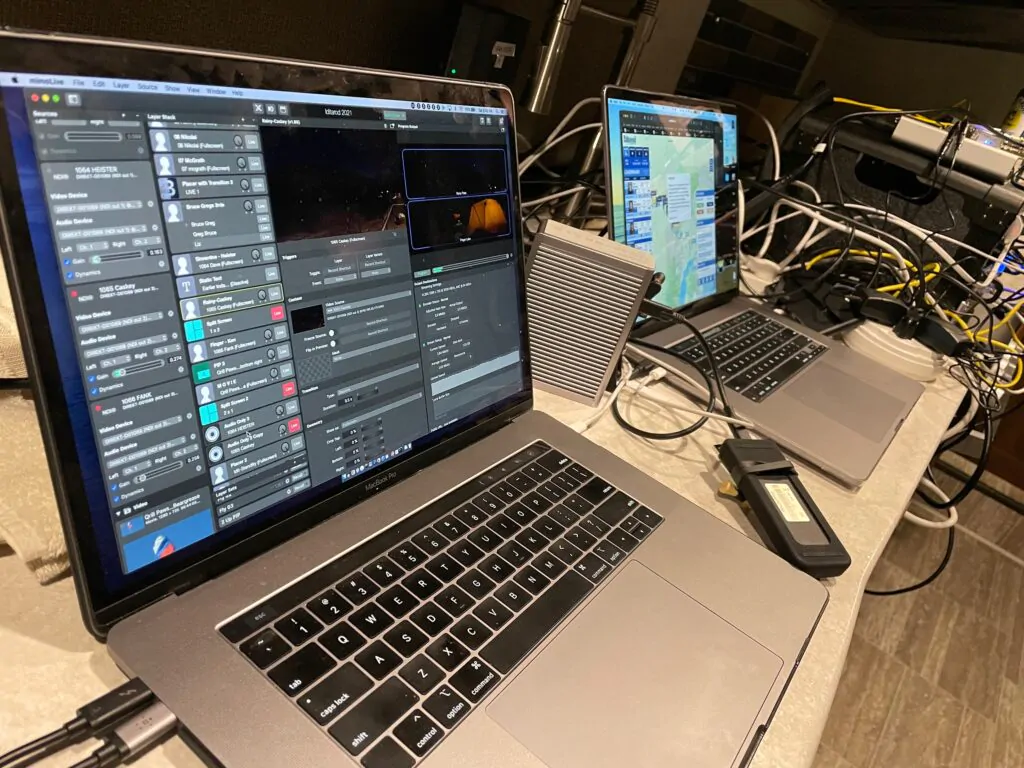 This year, the primary control room and live streaming infrastructure for the 24/7 live stream is located at Aldrich's home in New York, with a secondary control room in Anchorage. Aldrich cuts the broadcast for one portion of the day, and Iditarod veteran Tom Chatrand serves as TD in Anchorage for the second shift. Both Aldrich and Chatrand essentially operate as a one-man show, serving as producer/director/TD for the broadcast. 
In New York, Aldrich's control room deploys an Intinor Direkt Router, a pair of MacBook Pros, mimoLive live video software, Unity Cloud intercom, Streamdeck 6, 15 keypads, and a Teradek Cube 757. In Anchorage, Chartrand's control room has an Intinor Direkt Router, one MacBook Pro, an AJA iO4k, and a Teradek Vidiu Go encoder.
As Aldrich produced his first Iditarod from his home in New York, he reflected on what has transpired since his last trip to the trail and what is, hopefully, a bright future ahead.