In this article, we will introduce you step by step to how to use the camera as a webcam for your live streaming. Involve hardware and software.
We will start at the computer and will go through the connection options you might have. Most people will find themselves with a laptop or desktop which has an HDMI, USB 2, USB 3 or even USB-C connectors.
The standard HDMI OUT port on your laptop
The HDMI connector is a one-way HDMI OUT connector which allows you to drive external screens but does not take incoming signals from cameras.
Connection Options
HDMI Capture Cards
If you have an HDMI Video Capture Card installed in your Mac, you have an HDMI INPUT Port which can be connected directly to a camera or external HDMI Video Switcher. In this case, select your HDMI input source in mimoLive and you are ready to run.
HDMI Capture Adapter
To connect a HDMI camera with mimoLive, you will need a compatible capture device that can convert the camera's HDMI output to a format that mimoLive can use. One recommended option is the Blackmagic Design Intensity Shuttle, which connects to your computer via USB 3.0 and has HDMI input and output ports. There are also many options from other manufactures which will do this job.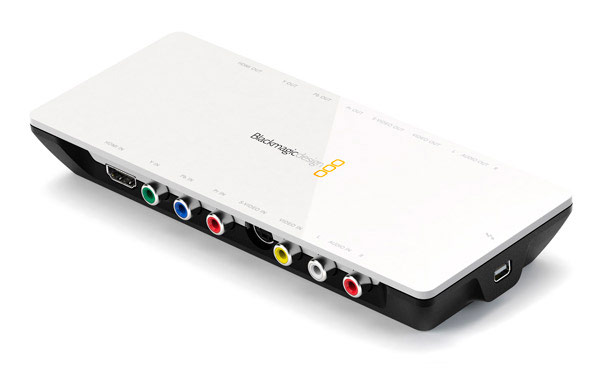 USB connectors
USB webcams
Most webcams are equipped with a USB connector and can be plug into your Mac directly. It is often a good choice to install the webcam own software to gain more control over the parameters such as quality options but most of the time, webcams work out of the box with your Mac. Before purchasing, check if macOS is a supported platform.
Example for a Webcam:
Logitech StreamCam with USB C connector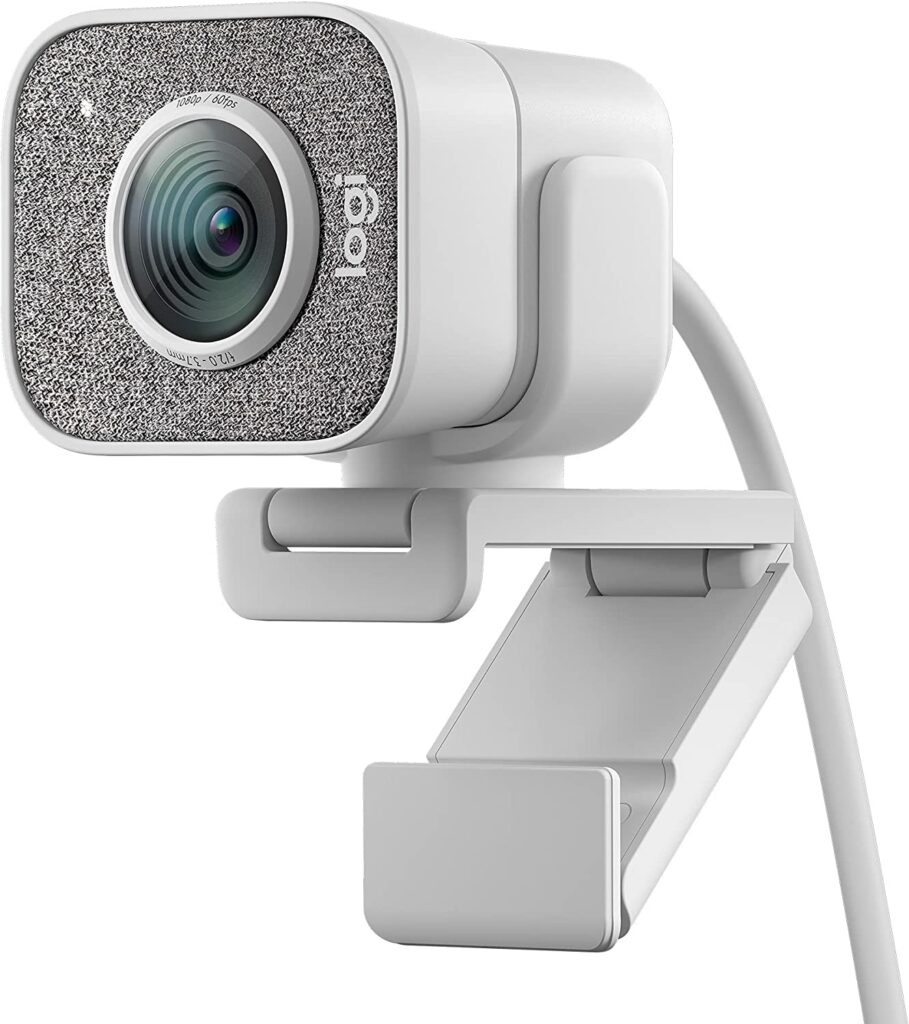 Mirrorless cameras (Tethering)
Most mirrorless camera manufactures offer a connection software for macOS on their website. This software allows to control most camera functions remotely from the computer. Depending on the camera model and connection speed, video in HD or even 4k is available on the computer.
DSLR cameras (Tethering)
Most DSLR cameras come with a USB, HDMI port and a live view option for filming. These DSLR can be used for live streaming but needs additional software to run in the background.
❗
If your DSLR camera can't create movie files, then you won't be able to use it for streaming at all. This will apply to some old models from the beginning of this century, like a Nikon D70 and such early DSLRs without the live view feature
Canon
Before you can use any Canon DSLR as a live streaming camera you need to install the Canon Webcam Utility on your computer.
For Mac and PC you will find the download here:
https://www.usa.canon.com/internet/portal/us/home/support/self-help-center/eos-webcam-utility/
The Canon software supports
EOS-1D C EOS-1D X EOS-1D X Mark II EOS-1D X Mark III EOS 5D Mark III EOS 5D Mark IV EOS 5DS EOS 5DS R EOS 6D EOS 6D Mark II EOS 60D EOS 7D EOS 7D Mark II EOS 70D EOS 77D EOS 80D EOS 90D EOS M200 EOS M50 EOS M50 Mark II EOS M6 Mark II EOS R EOS R5 EOS R6 EOS Ra EOS Rebel SL1 EOS Rebel SL2 EOS Rebel SL3 EOS Rebel T3 EOS Rebel T3i EOS Rebel T5 EOS Rebel T5i EOS Rebel T6 EOS Rebel T6i EOS Rebel T6s EOS Rebel T7 EOS Rebel T7i EOS Rebel T8i EOS Rebel T100 EOS RP
Nikon
To connect a Nikon DSLR camera with mimoLive, you will need a compatible capture device as mentioned above.
Once you have the capture device, connect your Nikon DSLR camera to it via HDMI cable. Then, connect the capture device to your computer's USB 3.0 port. Launch mimoLive and add a new video input source from the "Sources" panel, choosing the Blackmagic device as the source. You should now be able to see the camera's live feed in mimoLive's preview window.
Note that different Nikon cameras may have different output resolutions and frame rates, so it is important to check the camera's specifications and adjust the settings in mimoLive accordingly for the best performance. Additionally, it is recommended to use an AC adapter to power your camera during longer streaming sessions to avoid battery drain.