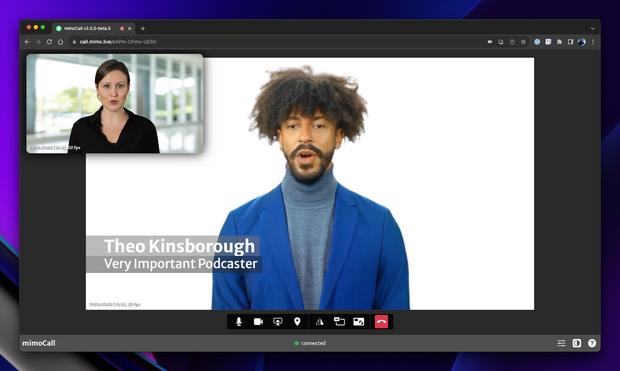 We're thrilled to announce the release of mimoCall 2, now with more features and improvements to enhance your live streaming experience.
What's New?
Expanded Browser Support: mimoCall is now compatible with more browsers, including mobile Safari on iPhone and iPad. This means you can now use mimoCall on your mobile devices and tablets!
Custom Skinning: Users of the mimoLive Broadcast License can now design the client according to their corporate identity. Provide a branded version of mimoCall to your audience!
Location Support: Visualize the location of a caller on a map in your live stream. This is perfect for showing the location of a field reporter or tracking competitors in a race in real time.
Improvements
We've also made significant improvements to the stability and connection speed, ensuring a smoother and more reliable live streaming experience.
Availability
The new version is available now and will be automatically used when you add a mimoCall in your mimoLive document. No need to download anything!
Support
If you have any questions or concerns, please reach out to us on our forum at forum.boinx.com. We're here to help!
Experience the new and improved mimoCall today and take your live streaming to the next level!