A Tech Profs pushed forward
Prof. Dr. Bernd Brügge chairman of applied software engineering at the Technical University Munich, Germany demonstrates how real-time education can be done. He pushes forward to show that from the auditorium – this can be achieved easily with mimoLive™.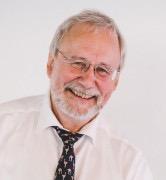 Streaming lectures online
Through the Corona-Crisis, the digital classroom has become a highly anticipated thing. The crisis works as a speed booster for digital transformation in the educational sector. Luckily, some profs and teachers have already worked on these fields of application, and can now share their experiences.
Watch this mimoLive Story to see how a tech prof pushed into a new digital world long before a crisis such as the Corona-Crisis, was on the horizon.
Turn your Mac into a live video production studio with mimoLive™.
See more about a free trial version :
▸ https://mimolive.com/download