Challenges of Church Livestream
Most churches are struggling to keep their audience interested during their church livestream but worshipers are more used to visiting the church to worship and be among their fellow churchgoers, and not to listen to a monologue of church announcements. With this issue in mind, some churches have started to record weekly announcements to share on their websites instead of reading them aloud at the beginning of the service. That way, people can view them whenever it's most convenient for them.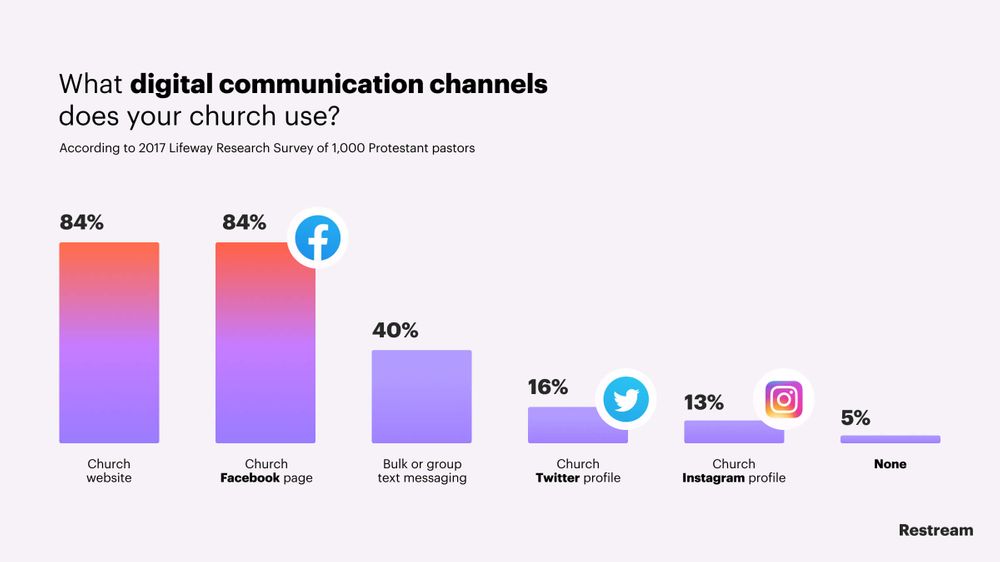 It is important to understand that doing announcements on video doesn't mean you're doing them correctly. In fact, the video message requires a bit more preparation than simply reading announcements aloud. Because people won't watch the video if it's badly done, even if it contains the information they want to hear.
This post will help you get ideas on how you can make your church live streams more interesting and engaging to your audience by adding some creative elements. Here are some easy ways to make your weekly announcements look great without making them a technical exercise for you.
Use Graphics to enhance engagement
On-screen graphics are a great way to augment and reinforce what the announcer is saying. Pop-up images and lower thirds can clue the viewer into the topic and add additional information.
The lower third layer is a great feature to enhance your church livestream and a great way to engage the audience. Why not displaying the pastor's name while speaking to the audience? Consider using additional lower thirds if you invite other speakers to the stage to help lead your services, such as Gospel readers and choir soloists. The lower third layer can also be used to identify scripture readings and provide accompanying text while they're being read. Also during announcements, additional information can be displayed, showing how your viewers can get involved.
Choosing the right gear for a church livestream
The first piece of equipment you need is a camera that will help you make high-quality videos. Church live streaming equipment comes at different price points, so you can choose either more affordable or high-budget solutions.
To have a good-quality video of your sermon or service, you need a camera recording in HD, featuring an HDMI output. This setup is enough if you have a small live streaming budget or don't need super-professional quality.
On the other hand, you can purchase a camera or camcorder that costs up to $1,000. If you plan to go with high-end video production, we recommend considering one of the top camcorders that capture video in UHD 4K.
Keep It short
These days viewers' attention span is very short because they are exposed to many different kinds of video content in many more places. Because of this, attention spans are often shorter than they used to be. According to Visible Measures, you have 10 seconds to capture and engage your audience before they click away. If you haven't engaged your viewers after 30 seconds, 33% of them stop watching.
Because of the short attention span of the audience, it is advisable to create more brief videos. This will ensure a higher chance of someone watching it through completely. Try to keep the weekly announcement video between 90 and 120 seconds.
Pick a good presenter
The announcements should be delivered by someone at ease in front of the camera and who can deliver the announcements without stumbling. Consider whether you'd like to switch up the announcers to add a little variety. This is also a wonderful way to encourage community involvement.
Don't Include Everything
It's not interesting to watch someone rattle off a long list of details about an event in which you're not interested. The video announcement is not the place to read the fine print about every event. Instead, provide the essentials and then refer people to other places on your church's website or the online calendar for additional information. That will allow you to keep the video short and of interest to everyone.
Read more about church livestreaming – https://restream.io/blog/how-to-begin-streaming-live-church-services/