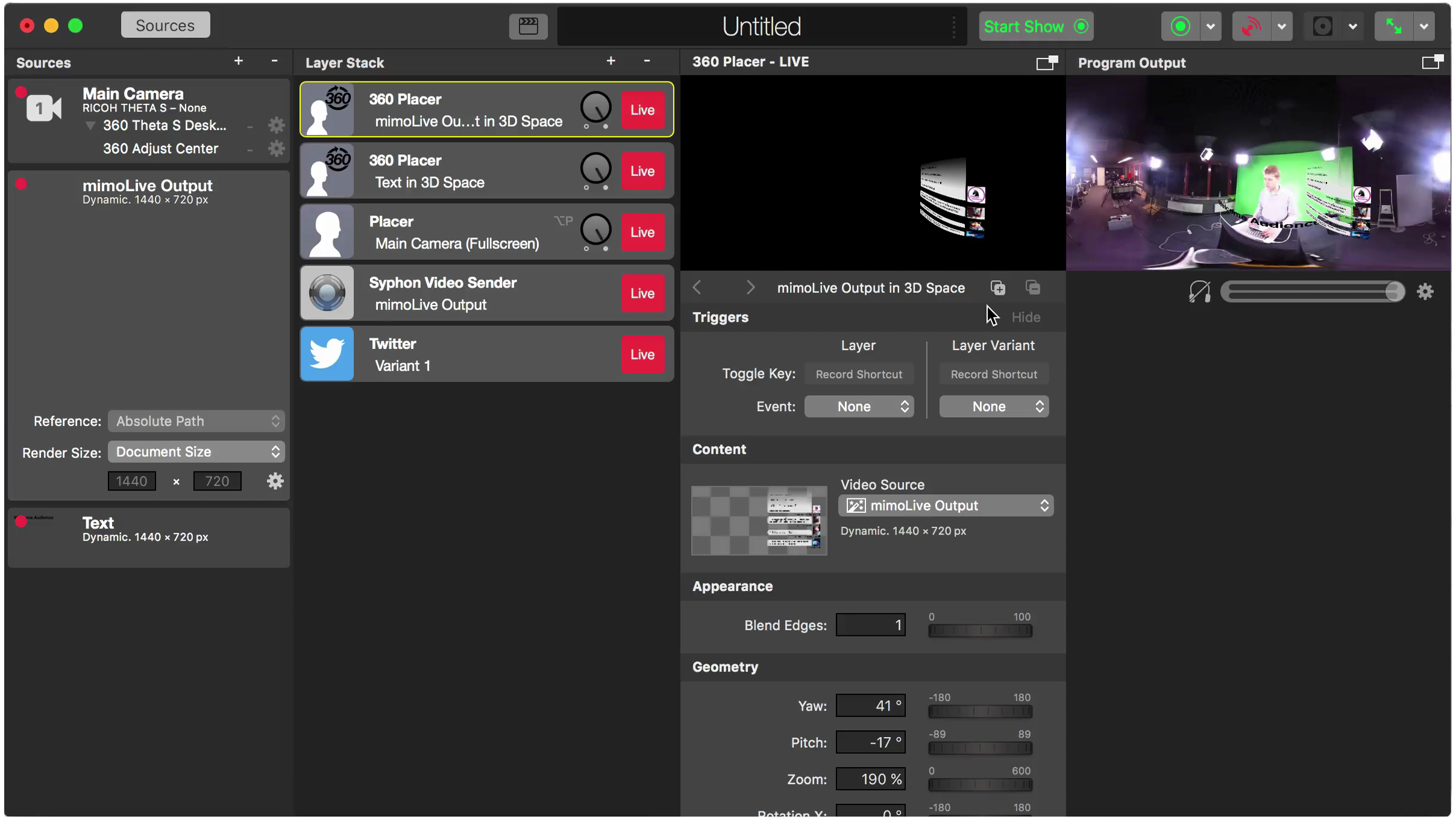 Just a bit over two months since mimoLive 2.0, we are already releasing mimoLive 2.3.
Delivering on the promise of shipping cool new stuff as fast as possible, mimoLive users gained an impressive array of new possibilities along with major improvements in performance and stability since 2.0:
Improvements of mimoLive 2.3
Support for 360° video streaming with a 360° Placer layer and filters for deskew, camera position
New Weather Forecast and Weather Map layer.
Up to 9 Sources for the Switcher layer and shortcuts for dissolve transition.
Improved Cyclic Sponsor Logos
Text Source
Video Delay filter
Color Correction filter
Face Tracking filter
Support for video with Alpha channel via Syphon.
New Features of mimoLive 2.3
Virtual Playout with the Virtual Camera Plugin: Use mimoLive in Skype, Google Hangout and other apps as a camera and audio source.
Twitter Layer with updated look and support for photos
Import FMLE configuration files provided by streaming service providers to make streaming setup even easier.
Subtitle layer that is able to playback .srt or .sbv formatted subtitle files.
Improved feedback if there is a problem with recording to disk or streaming.
Fullscreen playout mirroring for providing video to a confidence monitor for acting in front of a green screen.
Detachable settings popovers for more control over recording, streaming, playout and full screen playout.
Already in the pipeline for the next releases:
Improved Facebook Live streaming setup.
Playlist source for playing out video and sound from a list of files.