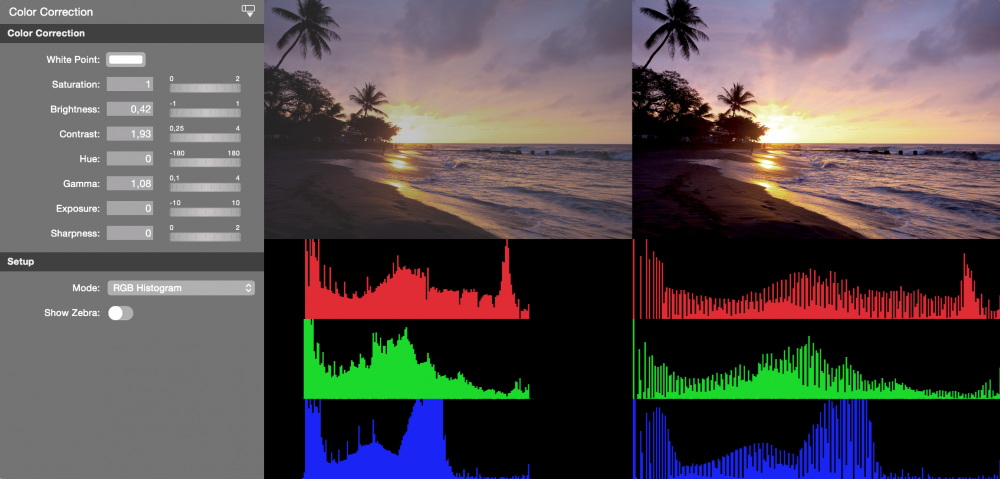 If a camera doesn't matches another video source and you are unable to fix this by adjusting the parameters inside the camera you can use the Color Correction filter to fix the color metric of this source.
These are the parameters you can use to correct the image:
White Point
Saturation
Contrast
Hue
Gamma
Exposure
Sharpness
For your convenience there are multiple preview modes to choose from:
Original Image
Corrected Image

RGB

Histogram, with original and corrected image side by side.
The Zebra option shows you where the image gets overexposed after correcting it.