The mimoRack™ is a 19″ 1 HU rack mountable system for using mimoLive as a graphics playout system to integrate with an SDI workflow using SDI key/fill output to a hardware production mixer.
*
Buying the mimoRack™ pre-assembled
In the US, you can order the mimoRack™ pre-assembled from Municipal Captioning Inc., including a multi-year mimoLive license and a 45 min one-on-one remote coaching session to get you started with mimoLive.
If you're a reseller and would like to offer the mimoRack™ to your customers, please contact our sales department.
Use cases
Components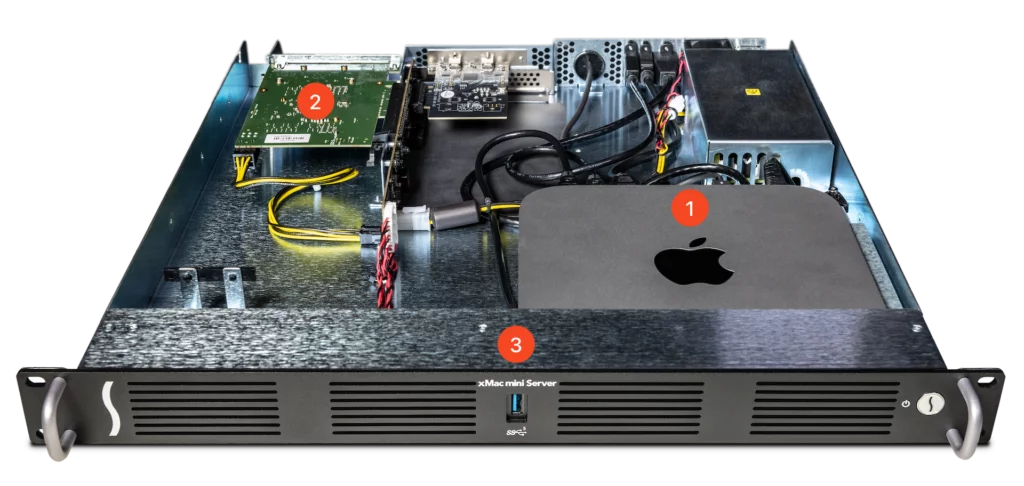 The mimoRack consist of 4 off-the-shelves hardware components:
Variations
Using other DeckLink cards give you slightly different uses for the mimoRack:
Assembling the mimoRack™
The Sonnettech xMac mini Server comes with a great User's Guide explaining how to properly install the Mac Mini and the DeckLink cards.
Next Steps