The "Levels" filter is a fast and simple tool for modifying the white balance of a video source. By setting a black point, a white point, and a grey point, this filter can be used to improve the overall look of your footage, particularly if you are dealing with poor lighting or need to match the appearance of multiple cameras.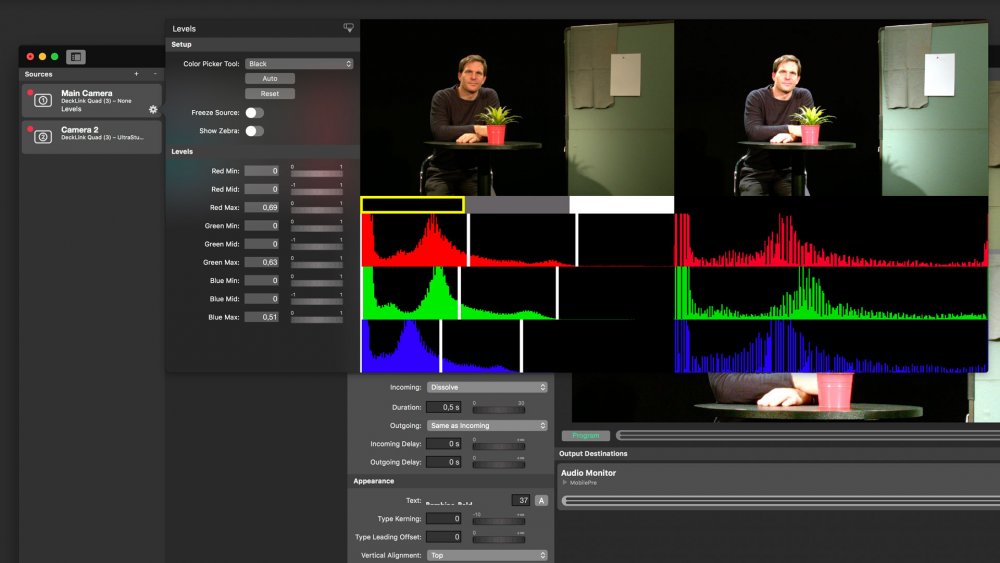 Adding the filter
Add the Levels filter to a source by clicking on the "fx" next to the source name and selecting the Levels filter from the popup.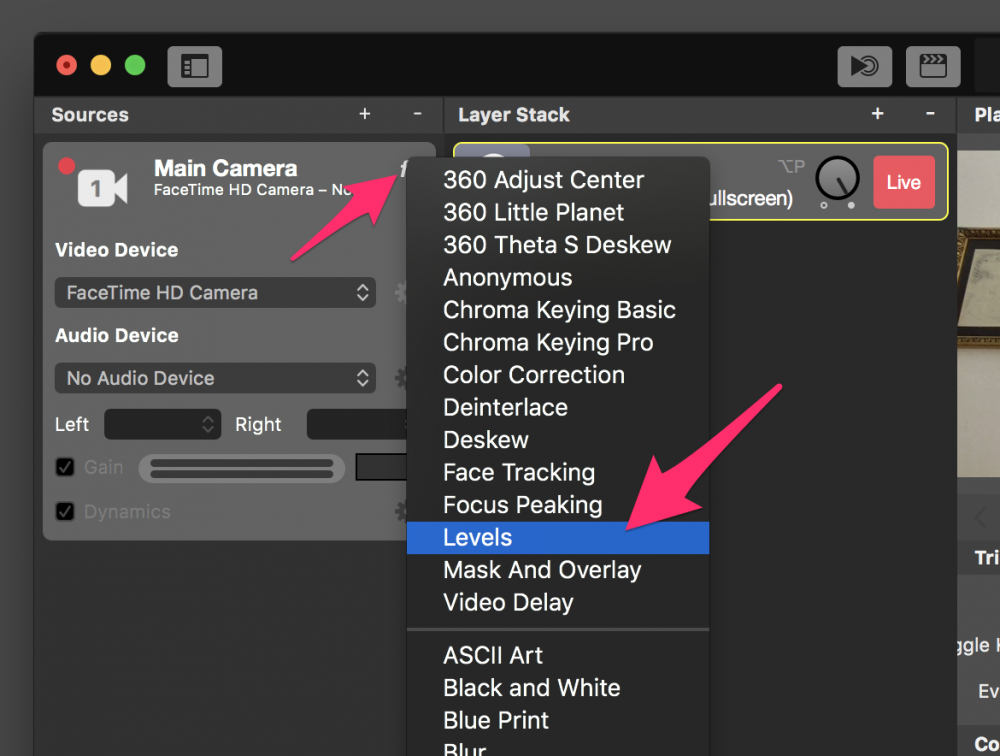 Configure the filter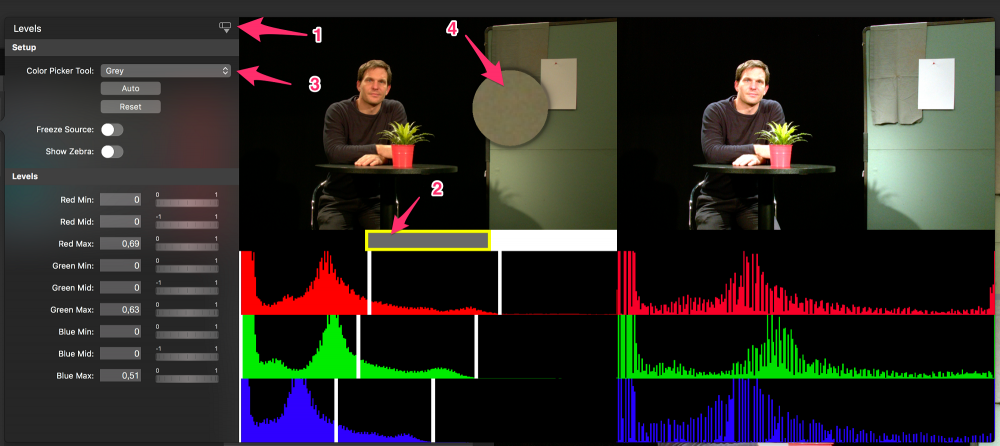 Follow this recipe to setup the filter:
Click on the expander icon (1) to get a larger view of before and after.
Select the Black color picker tool either by clicking on the bar below the source view (2) or selecting "black" from the Color Picker Tool popup menu (3).
Use the loupe to find a suitable color spot in your image (4).
Repeat for white and grey, in that order because picking black or white will reset grey to its default values.
You can see the result on the right hand side of the setup pane.
The Advantages of Using Grey Cards for Accurate Color Reproduction and Exposure Levels
Grey cards are a simple yet powerful tool used in photography and videography to achieve accurate color reproduction and exposure levels. They provide a standardized point of reference, which is critical when working with multiple cameras or when shooting in changing lighting conditions.
A grey card is typically a rectangular piece of cardboard or plastic that is neutral in color and reflects a specific amount of light, often around 18%. By photographing or filming a grey card under the same lighting conditions as the scene you are shooting, you can establish a baseline exposure level and color temperature for your camera.
Using a grey card can save a significant amount of time in post-production since you can correct color and exposure issues quickly and easily by using the grey card as a reference point. Additionally, grey cards are relatively inexpensive and easy to carry, making them a must-have tool for any serious photographer or videographer.
Overall, grey cards are a useful tool for achieving accurate color and exposure in your photography and videography work. They provide a standardized point of reference that ensures consistent results, and can save you time and effort in post-production.