In mimoLive, the Boinx Connect account is needed for adding mimoCall Sources.
The Boinx website also gives you access to your license key information and the Boinx Forum for tech support.
Adding a Boinx Connect account to mimoLive
Choose "Preferences…" From the mimoLive menu.
Select the "Accounts" tab.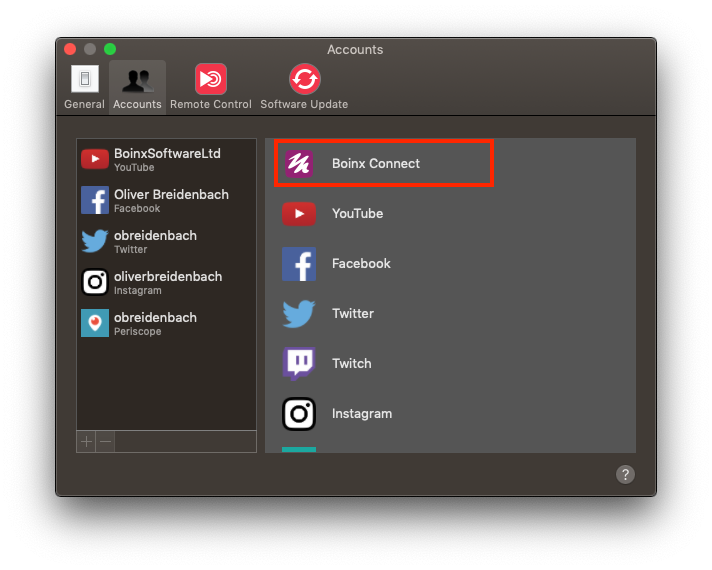 Click on "Boinx Connect" in the right hand column.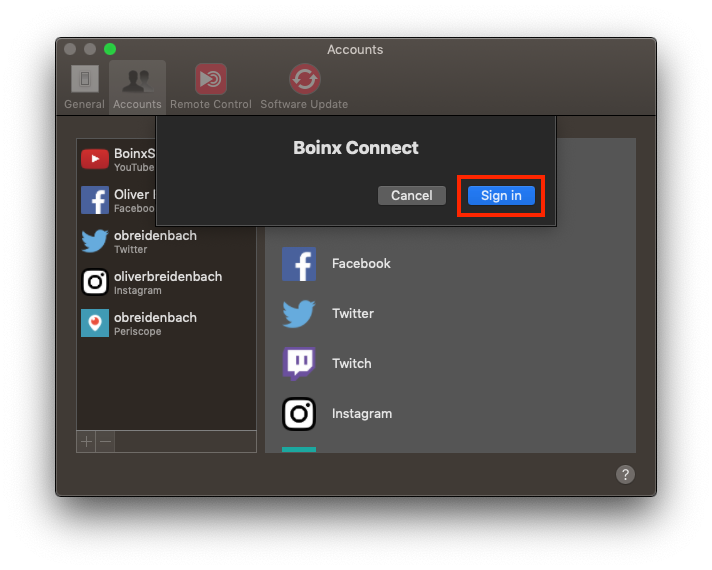 If you already have a Boinx ID, enter the information (or choose a login provider) and click "Log in". Then proceed to the "Authorizing mimoLive" section below.
If you do not yet have a Boinx ID, click on "Sign up."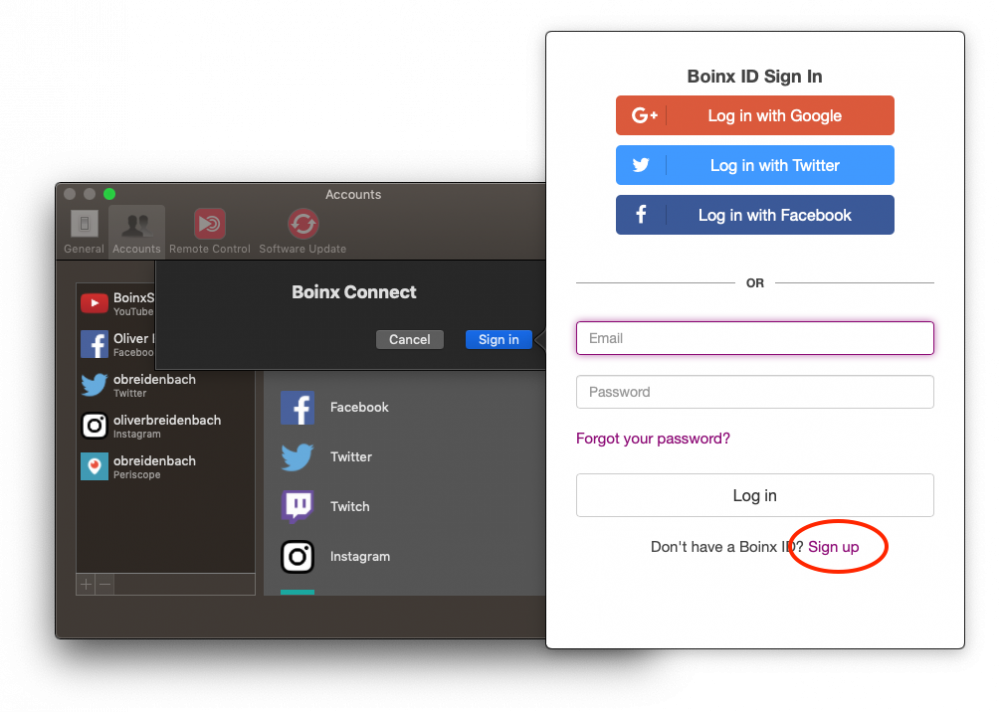 You can choose to use your Google, Twitter or Facebook identity to create your Boinx ID. This allows you to log in without having to create a separate password for your Boinx Connect account. Boinx Connect only uses your name and email information from your Social media account.
If you prefer to set up a separate account, click on "Register with your email address."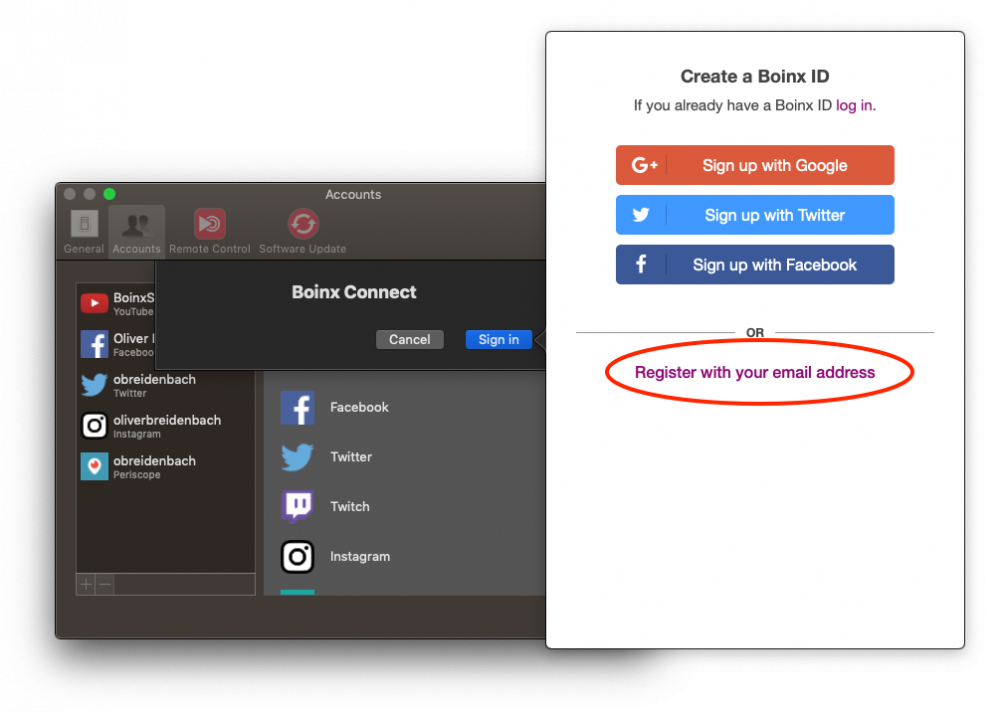 Enter all the required information and click "Sign up"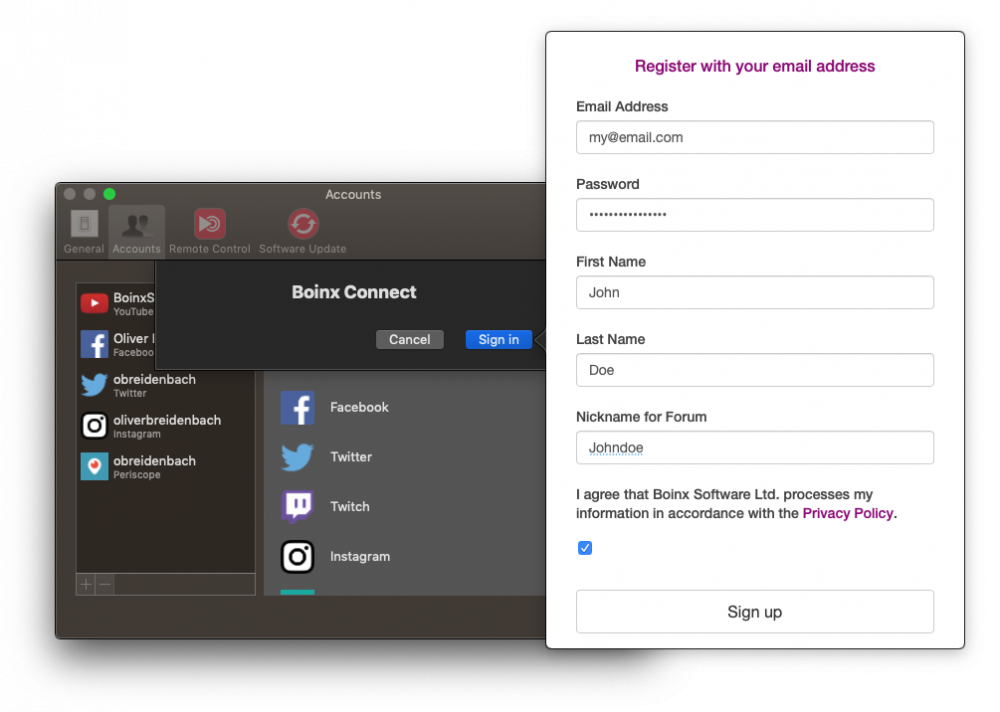 Authorizing mimoLive
As the final step, you need to authorize mimoLive to create mimoCall IDs (channels) on your behalf.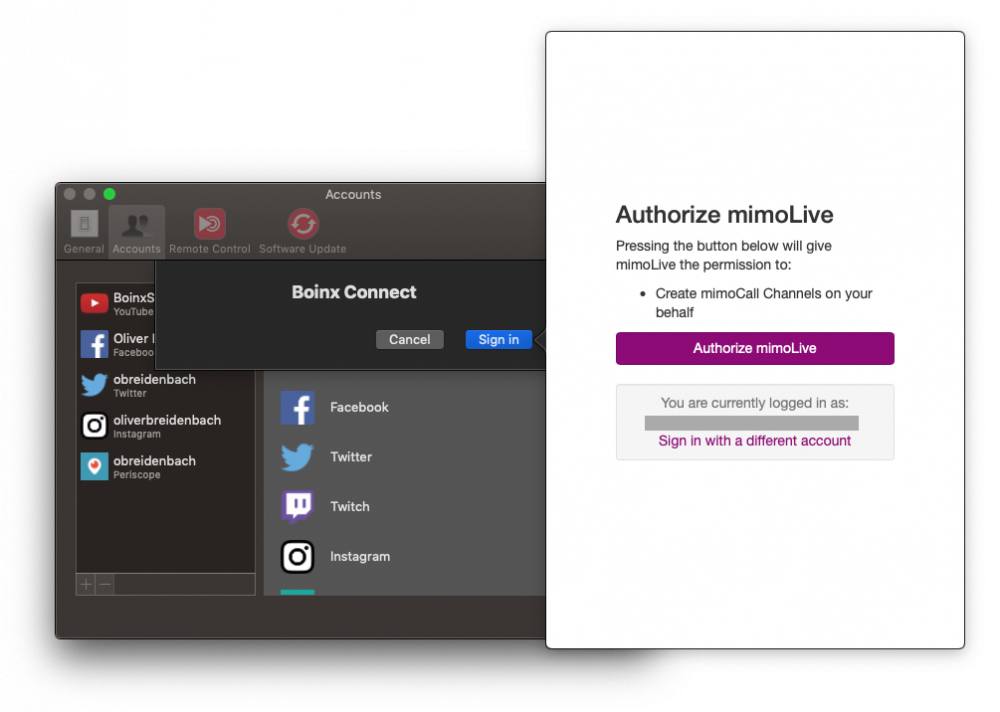 You've now successfully added a Boinx Connect account to mimoLive and are now able to use mimoCall.