mimoLive provides 3 filters for use with 360° video:
Using the Theta S with YouTube 360 Live Streaming
This tutorial contains a complete overview of the filters used with the Ricoh Theta S to create a live, 360° video stream via YouTube live:
360 Adjust Center
When Producing 360° video there is always an area of interest you want your audience to focus on. This area should be in the center of your equirectangular video frame. If you can't access the camera hardware to adjust the center by turning it to the right angle you can use this video filter to do so in mimoLive. The filter is also able to correct a misaligned horizon by rotating the 360° sphere around the specified center.
*
Equirectangular Video Frame Required
360 Little Planet
This is a fun video filter: It projects an equirectangular video frame that way that it looks like a little planet. It works best if you are producing 360° video at an outside location and have a big sky above you.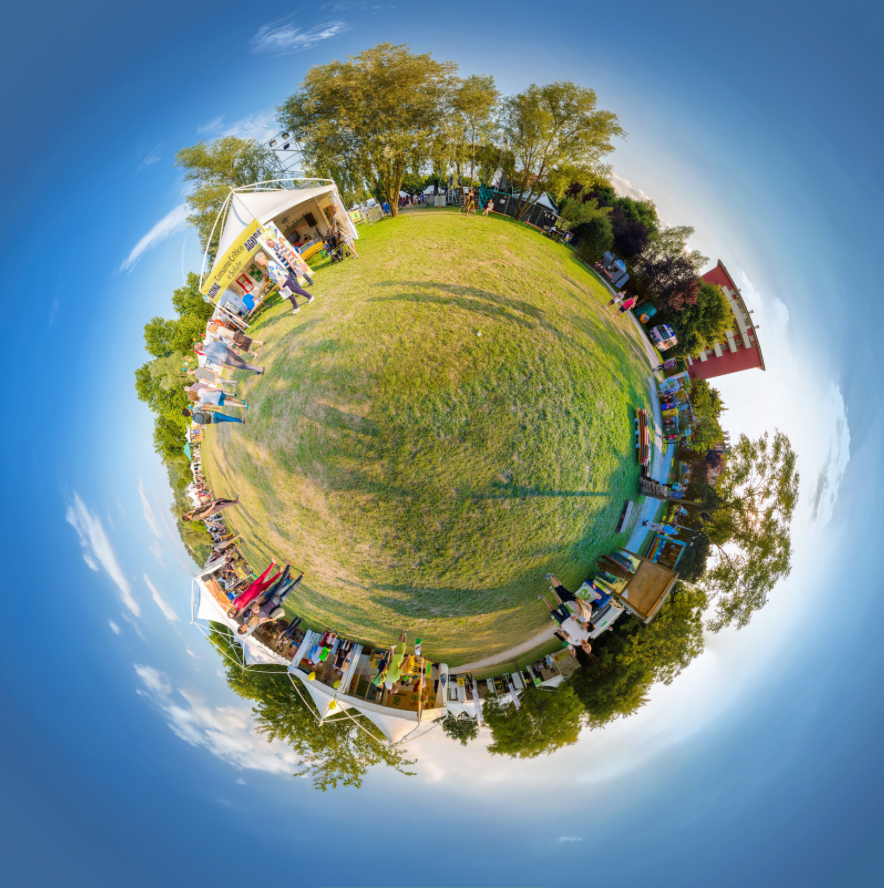 *
Equirectangular Video Frame Required
360 Theta S Deskew
The Ricoh Theta S is an affordable, consumer-grade 360° camera. It provides a live video image via USB or HDMI. With firmware update v01.21, both video ports provide an HD video signal. However, the HDMI image isn't stitched and contains 2 half domes from the fish eye lenses and needs deskewing. This filter is for deskewing (stitching) the video signal.
USB

vs

HDMI

Why should I use the HDMI over the USB if the USB already provides a stitched and deskewed video? The USB video signal is more compressed than the HDMI one. It gets pixelated if there is a lot of motion in the image. The HDMI always produces the same quality. On the other hand, you will need to have HDMI capture hardware in order to bring the HDMI signal into mimoLive (e.g. Blackmagic Design UltraStudio Mini Recorder) and your computer will spend some CPU and GPU power on processing the image.