Recently. Vimeo has started to offer live streaming to Premium customers. Here is a quick recipe of how to stream live to Vimeo.
Create a Live Stream on Vimeo
Log into your Vimeo account and click on "Upload". If you have a Premium account, you will now see a "Live" section to the right of the upload area. Once you click that, you will be presented with a screen that allows you to set up a live event.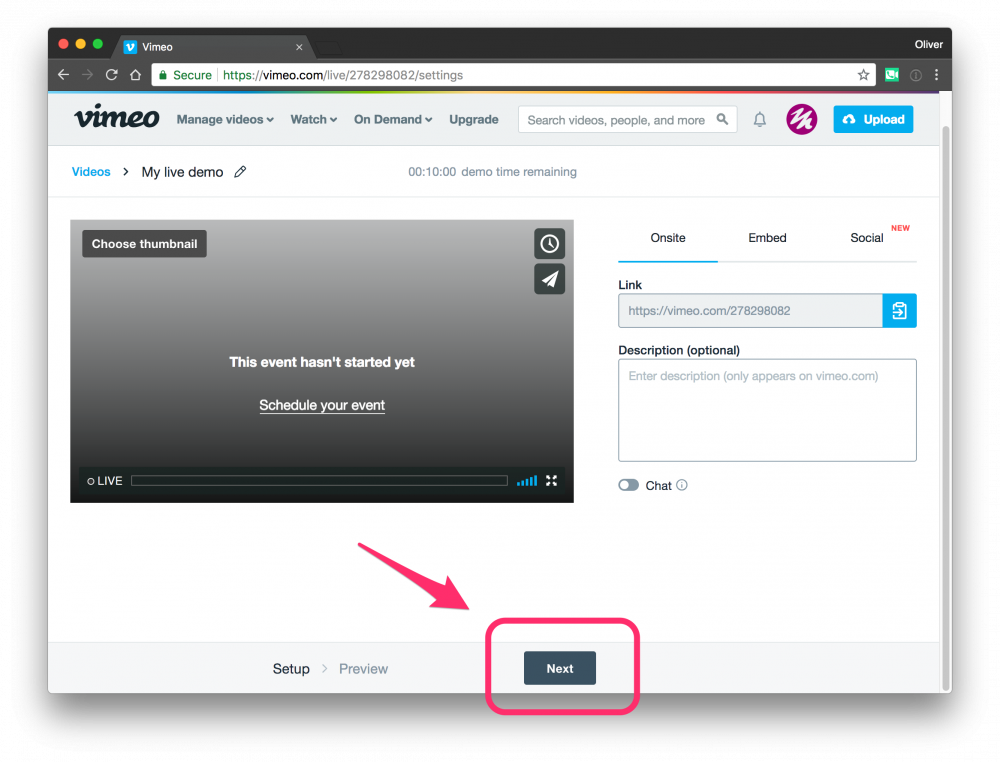 Click on the "Next" button to get to the RTMP settings for this event.
Setting up mimoLive to Stream to Vimeo
In mimoLive, add an Live Streaming item to the Output Destinations.
Click on "+" to access the popup menu
Select "Live Streaming" from the popup menu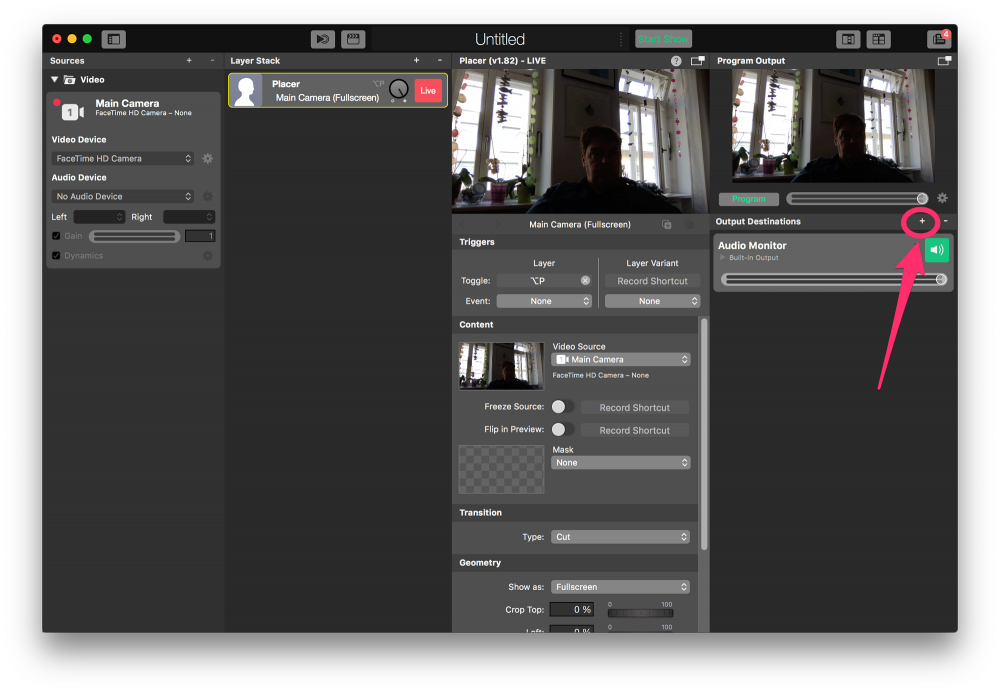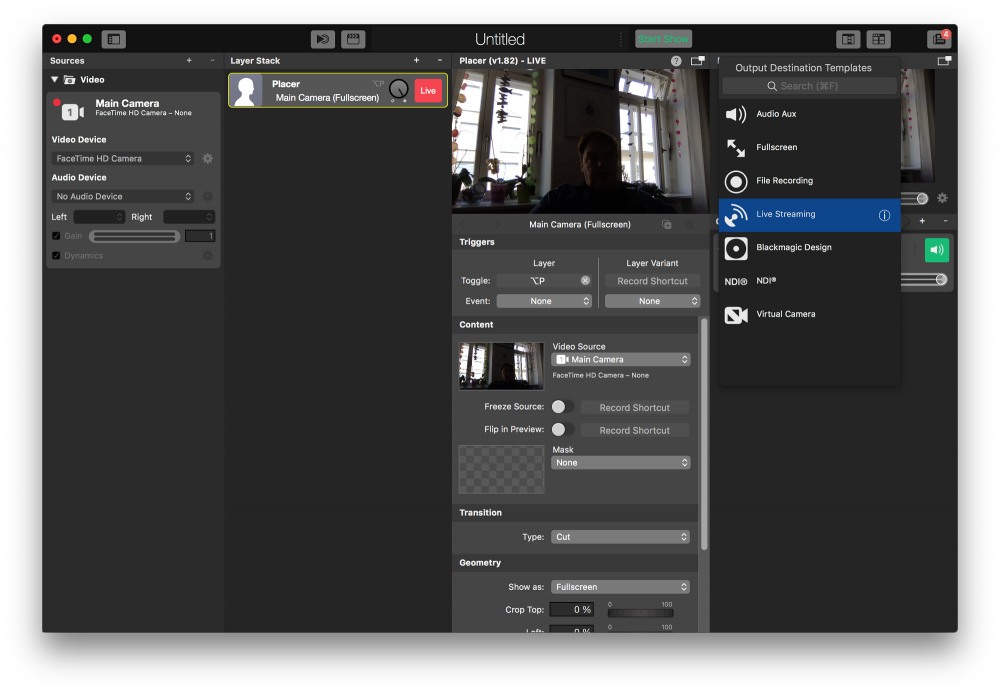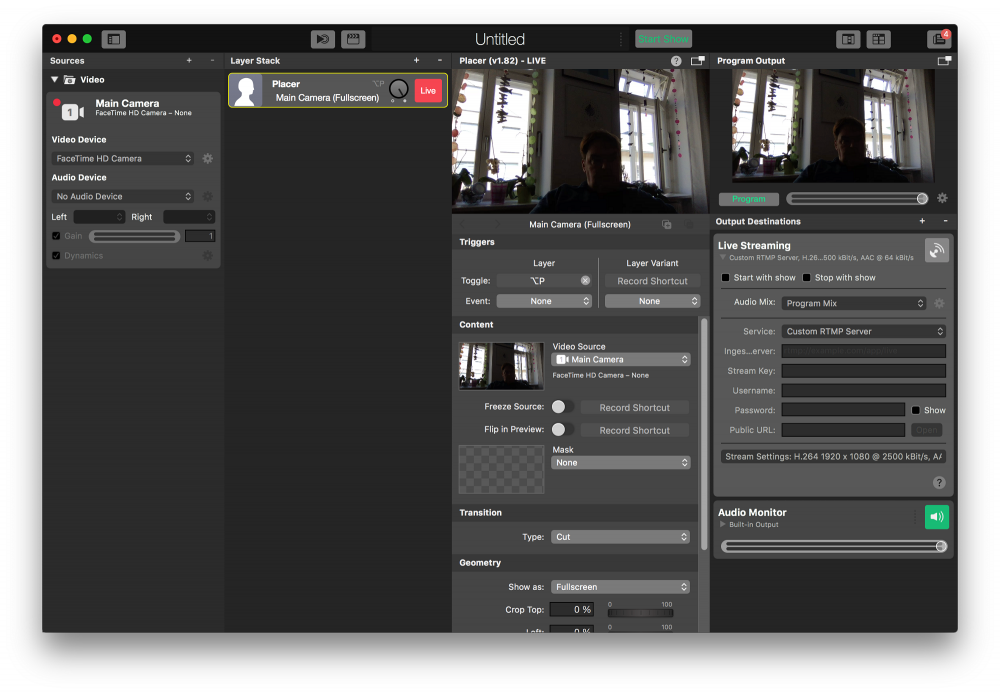 Now, get the RTMP URL and the Stream Key from Vimeo and paste it into mimoLive into the Ingest Server and Stream Key fields: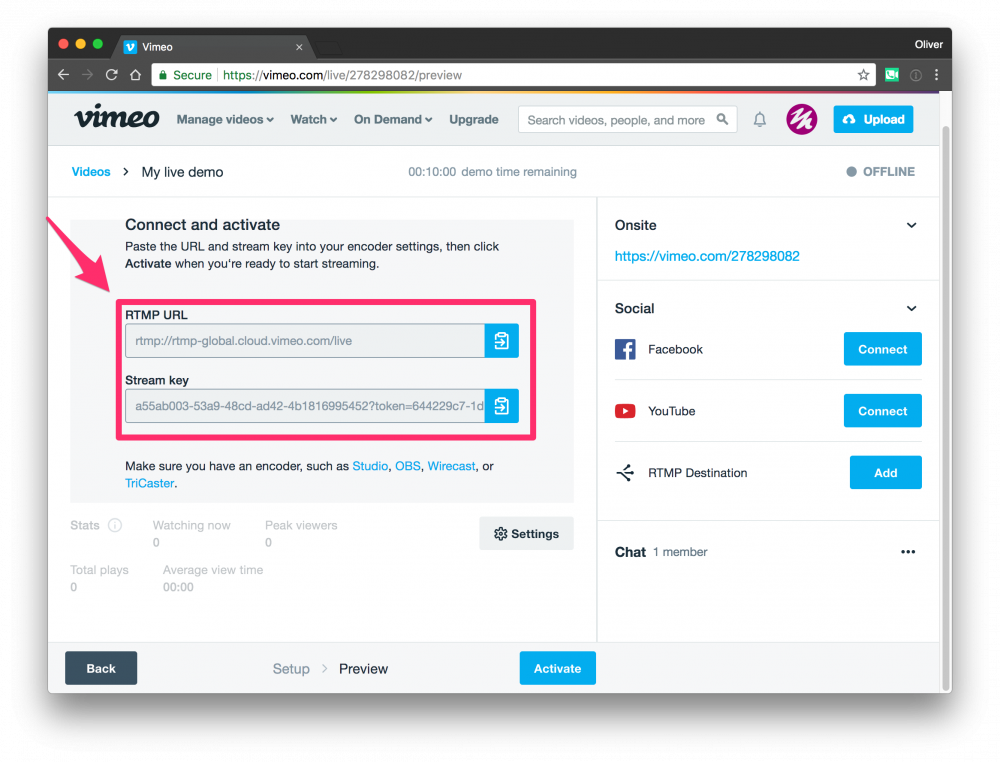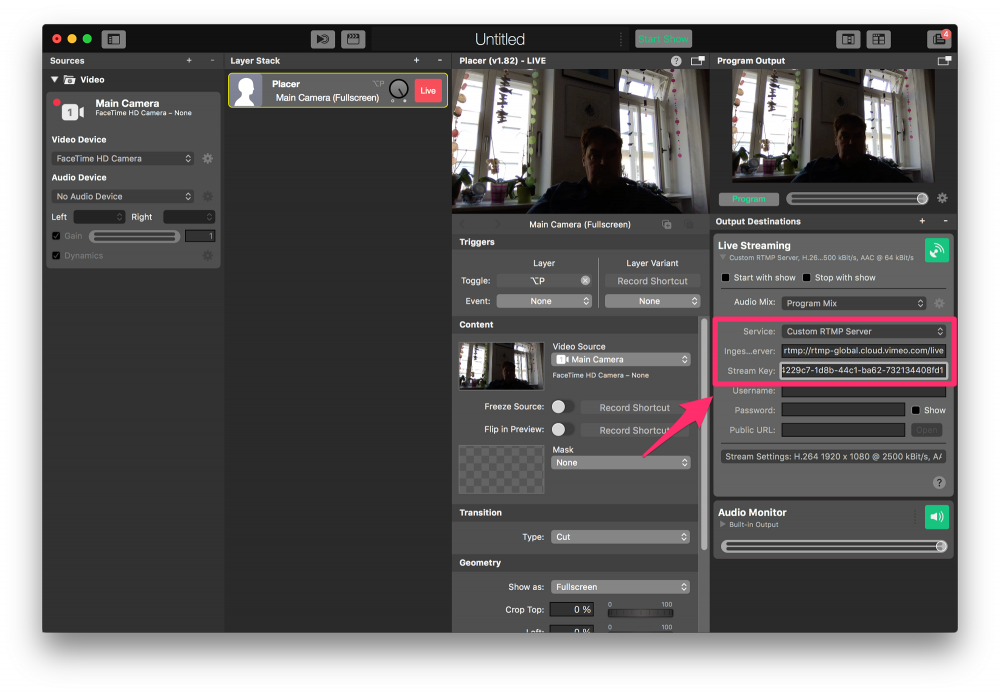 The Live button in the top right hand corner of the Live Streaming Output Destination has now turned green, which means it's ready to go.
Starting The Live Stream
Once you've set up mimoLive, you need to go back to Vimeo and click on the "Activate" Button.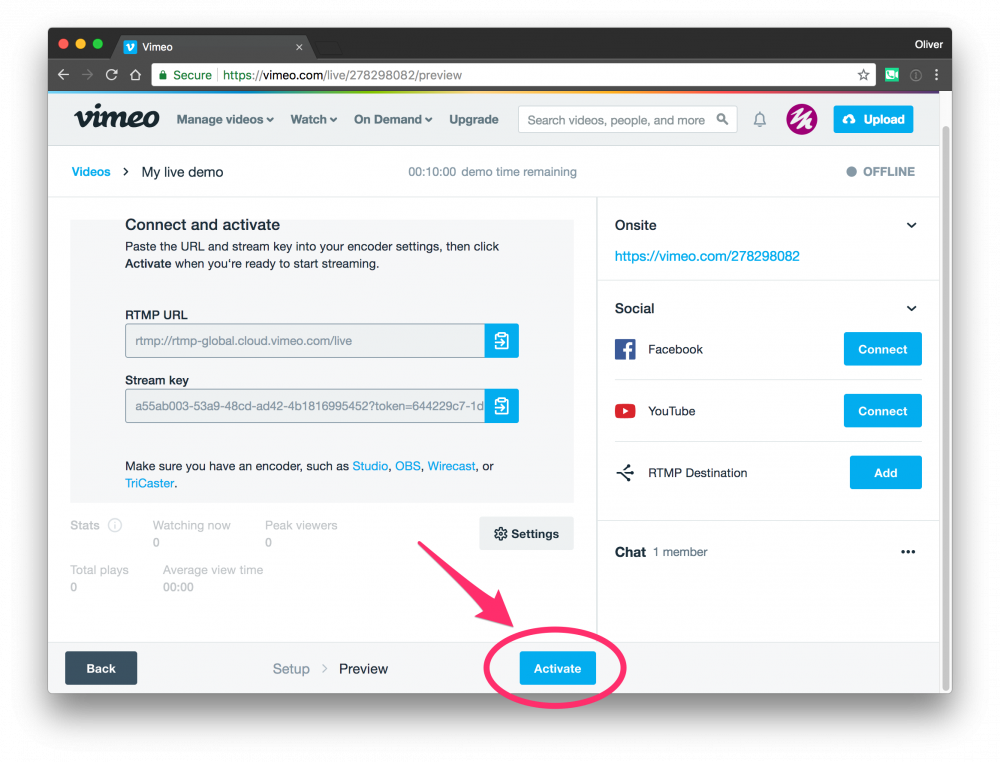 This takes you to the stream monitoring screen.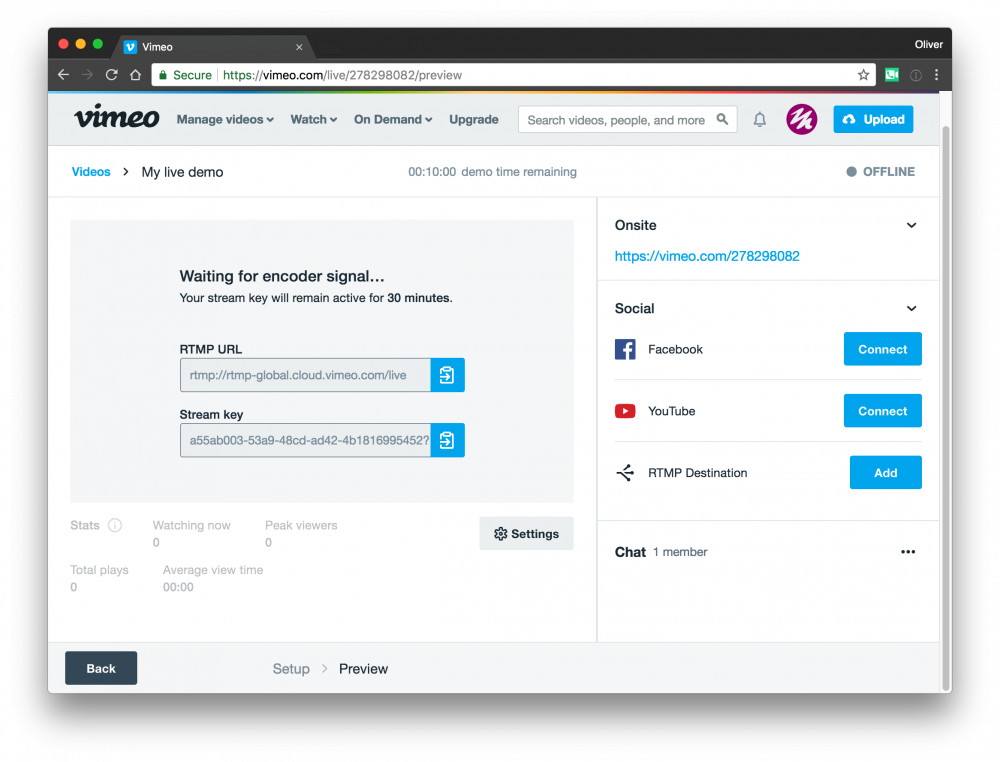 In mimoLive, you can now activate the live stream by clicking on the Live button next to the Output Destination. It will turn yellow while it's opening the connection to Vimeo and red when it's streaming.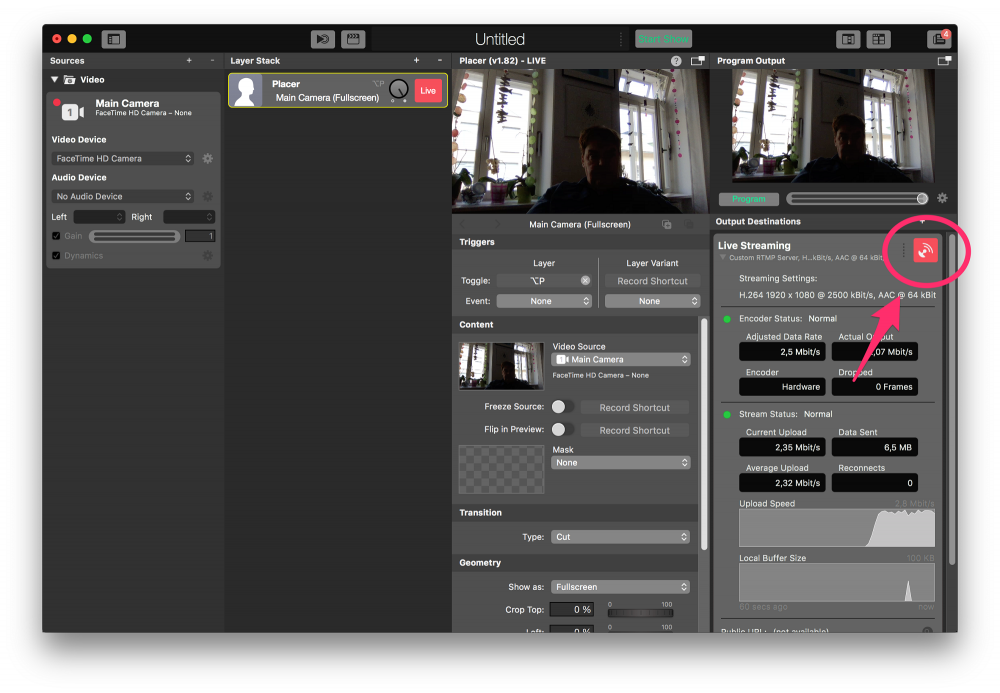 Aaand – We're live on Vimeo!