Did you ever want to add a drone camera to your live stream? The recent addition of an RTMP source to mimoLive (via the FFmpeg Source) allows you to stream video directly into mimoLive without telemetry and control overlays. This also allows you to stream from the wild via the phone's LTE data connection.
In order to do this, you will need:
An iPhone or Android phone
The Litchi app (https://flylitchi.com/) or any other app that provides

RTMP

output and can fly the Drone.
A supported drone according to the developers of Litchi as of Mar. 2022:

DJI

Mavic Mini 1 (which we used and tested)

DJI

Mavic Mini 2

DJI

Mavic Mini SE

DJI

Mavic Air 2S

DJI

Mavic Air 2,

DJI

Mavic 2 (Zoom/Pro),

DJI

Mavic (Air/Pro),

DJI

Phantom 4 (Standard/Advanced/Pro/ProV2)

DJI

Phantom 3 (Standard/4K/Advanced/Professional)

DJI

Inspire 1 (X3/Z3/Pro/RAW)

DJI

Inspire 2

DJI

Spark
*
We've only tested the DJI Mavic Mini 1 so please let us know if you have success with other drones in the forum.
Preparing mimoLive
First, you have to set up an FFmpeg Source for RTMP ingest in mimoLive:

Make sure you replace the IP number "192.168.8.126" with the IP number of your Mac.
If you're trying to connect via the public internet, you need to set up an IP address that can be reached from outside your local network. You usually can achieve this by setting up port forwarding on your router but your IP service provider needs to assign you a unique IP address.
Make sure to set it to "Keep alive" so that it doesn't stop when the connection from the drone drops and the Litchi app can try to reconnect.
Configuring the Litchi app
Tap on the "Sharing" icon: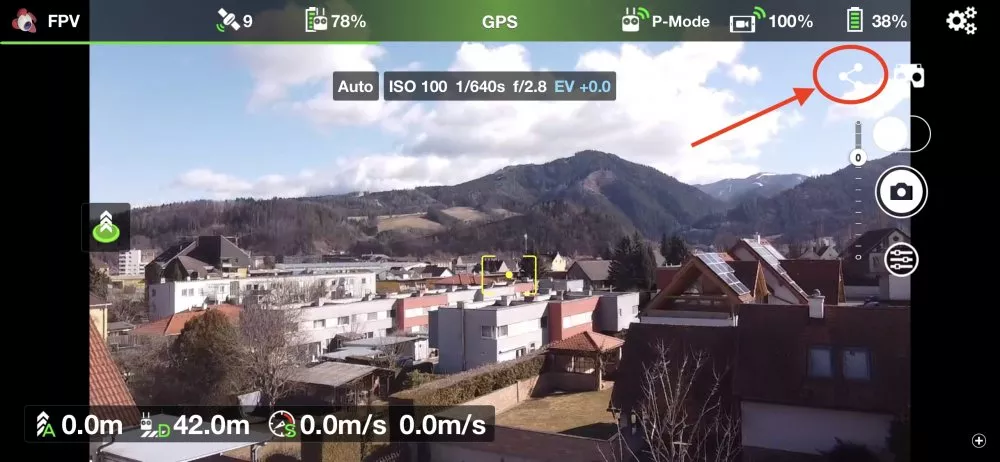 Select "

RTMP

Streaming":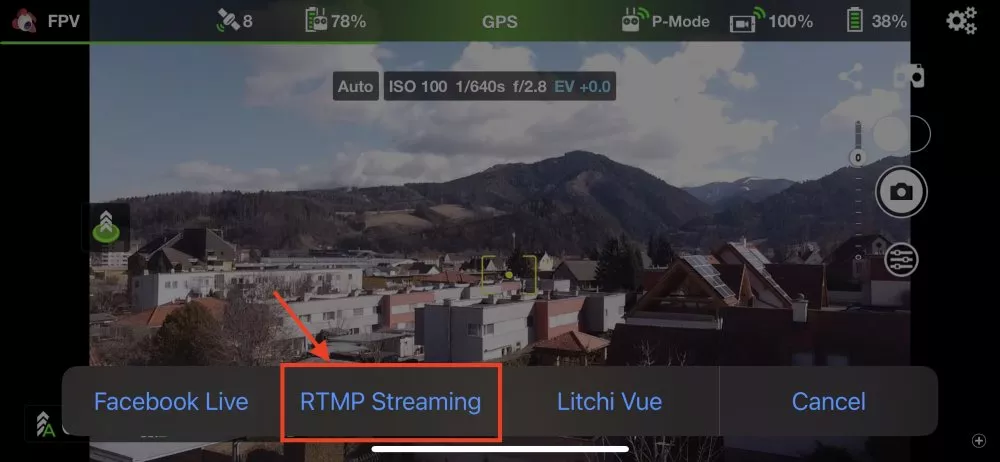 Enter the

RTMP

server

URL

: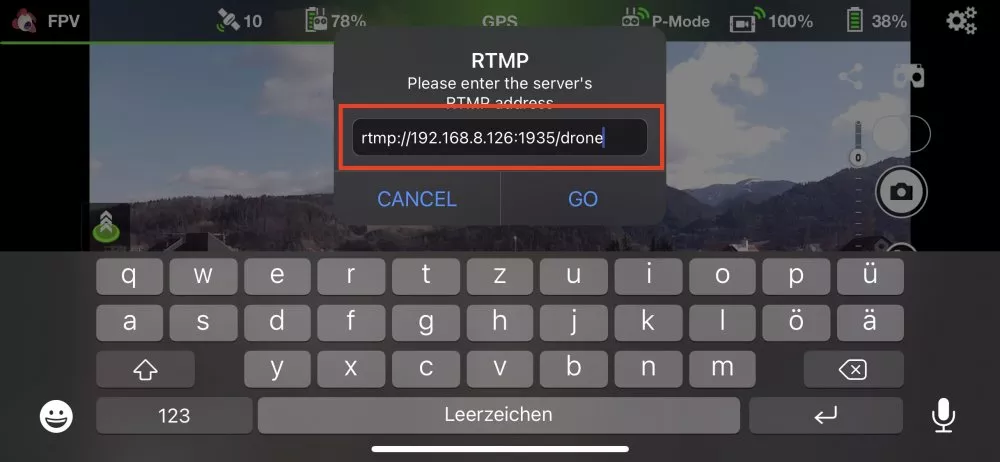 When the stream is established, you will see a status message: