*
Sports Graphics Pack​ comes bundled with mimoLive® Studio and mimoLive® Broadcast licenses.
If you have a mimoLive Non-Profit license, you can purchase this add-on through the mimoLive Online Shop
The Sports Game Title layer can be used to present an intro at the beginning of a game or other situations where you want to communicate the current game to your audience.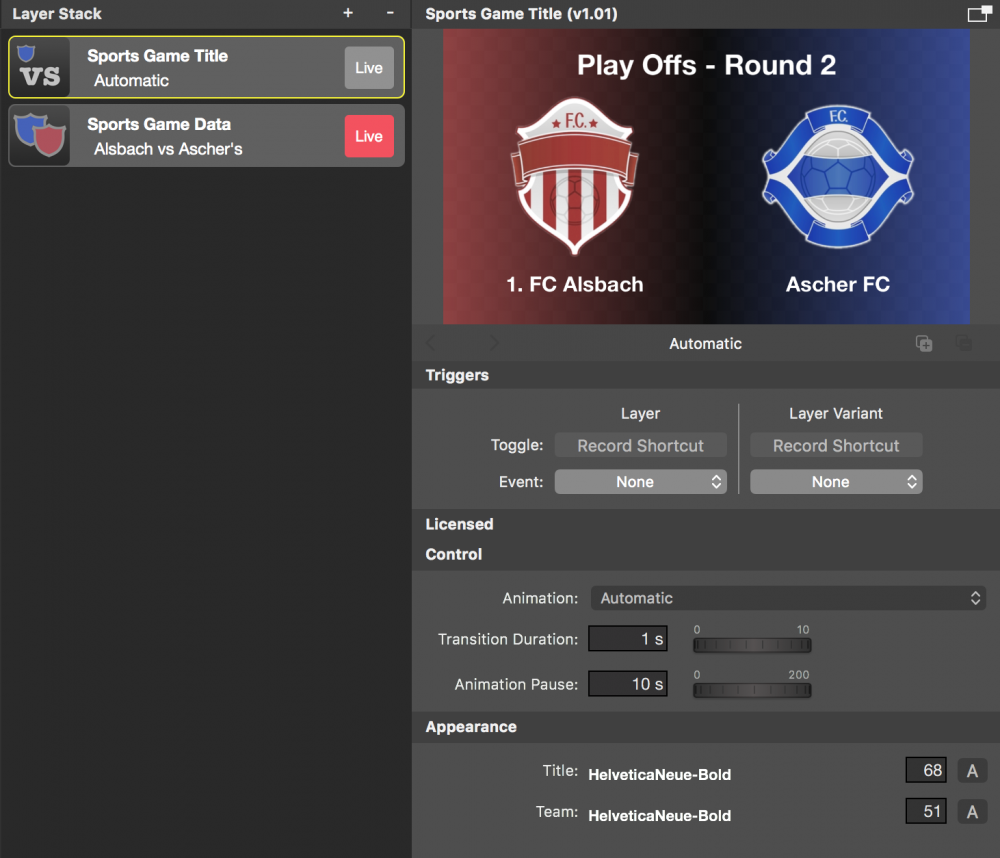 Customize The Appearance
There is not much that you can customize here. The title comes from the Sports Game Data layer, the team names, the background color and team emblems come from the Sports Team Data sources that are selected in the Sports Game Data layer.
There are options to control the animation timing in speed and duration. Also, you can change the animation mode from automatic deactivation to manual shutdown.
In the Appearance group of the layer parameters, you can change the font type and font size to match your CI.
*
The background of this layer is slightly transparent so that the layers below will shine through!