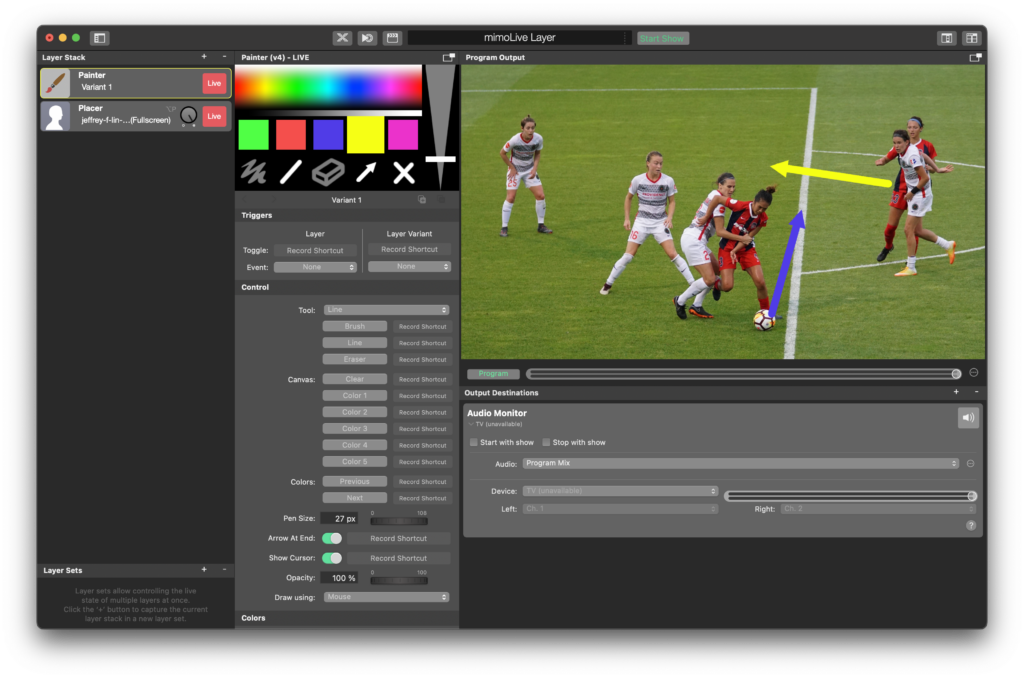 The Painter layer in mimoLive, also known as a telestrator, enables you to add annotations, draw on top of your video, and highlight areas of interest in real-time. It's a powerful tool for live sports and news productions, educational videos, and live streaming events. With the Painter layer, you can add visual aids to your live video to emphasize key points or illustrate complex ideas, making it easier for your audience to understand and engage with your content. Let's take a closer look at how you can use the Painter layer in your next live production.
❗
The Painter Layer brings the Telestrator-Feature into mimoLive.
In sports broadcasting, the box for drawing on the Program Output to highlight something is called a Telestrator.
*
Option: Using an iPad and Video Pencil app
You can send your program output from mimoLive to Video Pencil on your iPad. The Video Pencil app sends back your drawing as a video with alpha channel so that you can super-impose it with a Placer layer on top of your layer stack. Read more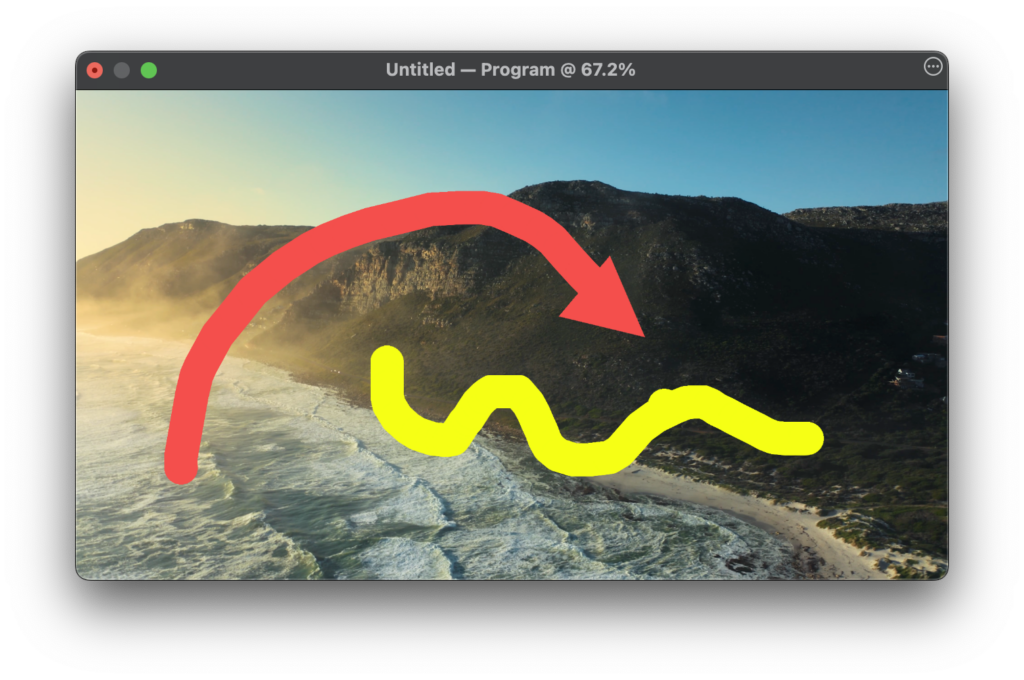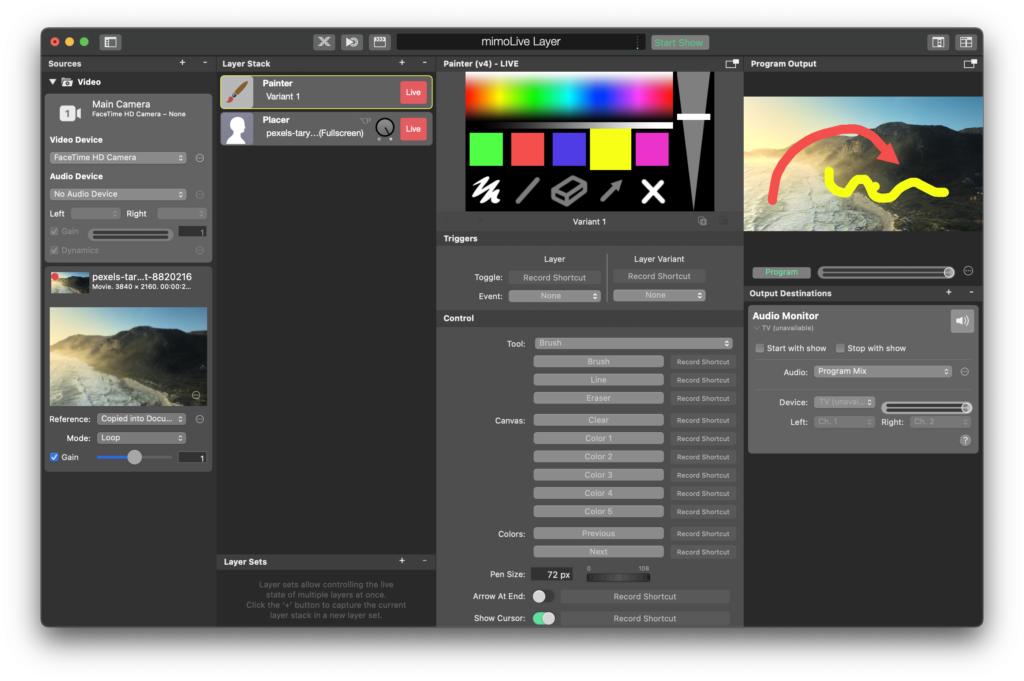 Demo Video of mimoLive's Painter Layer