mimoLive comes with a variety of pre-built templates. One category is named Layer Designs templates. These templates are made to demonstrate how to animate graphics with mimoLive and help to start quickly. These templates also work as an example to learn how to set up a mimoLive document.
Layers are an essential feature of mimoLive, allowing you to create dynamic and visually engaging live video productions. Our templates provide pre-built layers that are ready to use, making it easy to customize your live video content and create a professional-looking broadcast.
mimoLive comes with two pre-built design templates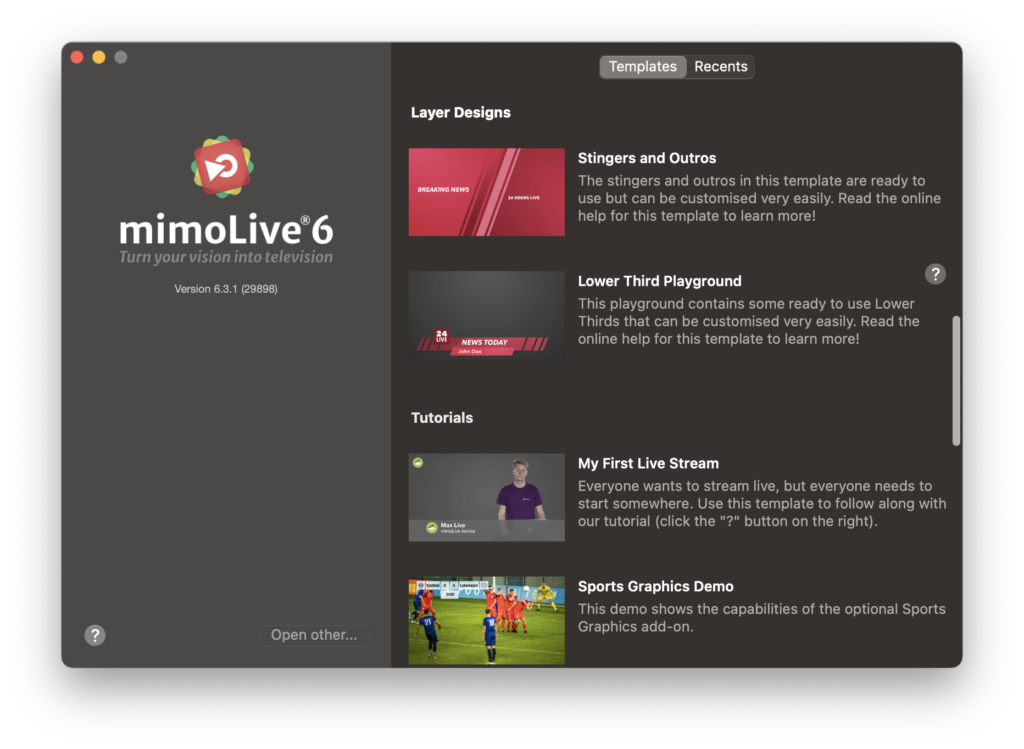 Open the templates through Menu -> New… and choose Templates tab, scroll down to the Layer Designs section.
In mimoLive 6.3.2 the following templates are available:
Stingers & Outros
Lower Third Playground
With layers, you can add text, images, videos, and other types of media to your live video production, all with ease and flexibility. Whether you're creating a news broadcast, talk show, webinar, or other type of content, layers are a powerful tool that can help you elevate your production to the next level.
So if you're ready to take your live video production to the next level, check out our templates and start exploring all the possibilities that layers have to offer in mimoLive!