mimoLive comes with a variety of pre-built templates. One category is named Quick Start templates. These templates are made for specific use-cases and help to start quickly. These templates also work as an example to learn how to set up a mimoLive document.
Access the Quick Start Templates
Access the templates through the Menu -> New… which opens a dialog box.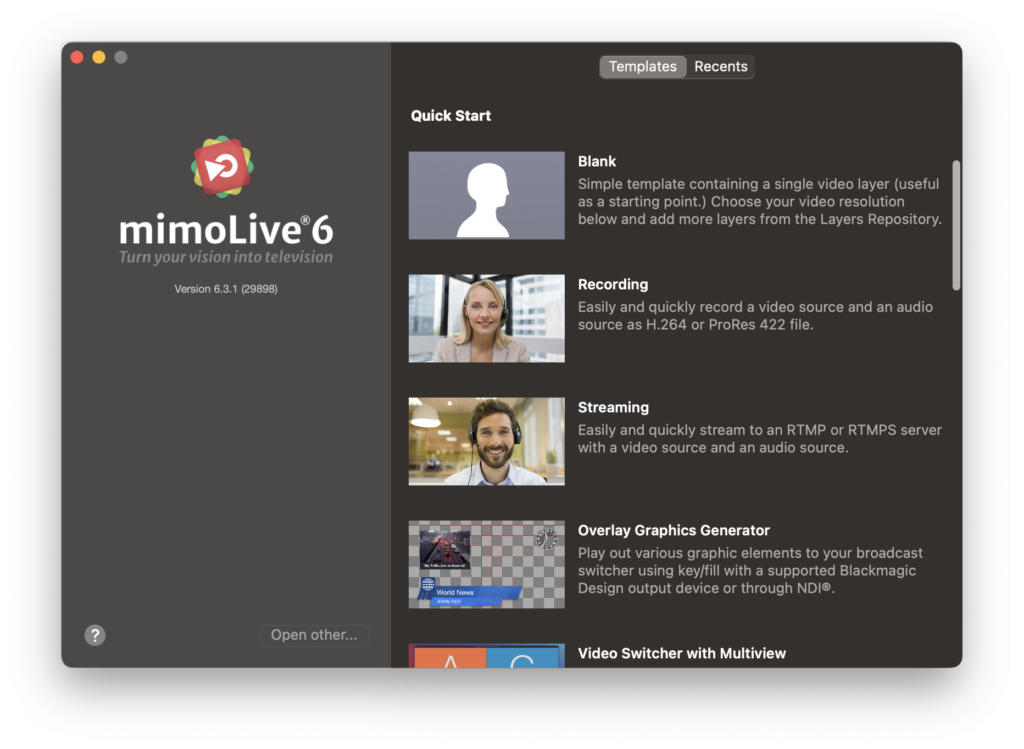 Open the templates through Menu -> New… and choose Templates tab, scroll down to the Quick Start section.
In mimoLive 6.3.2 the following templates are available:
Blank Document
Recording
Streaming
Overlay Graphics Generator
Video Switcher with Multiview
These templates offer essential functionalities. Use a template to learn the structure of mimoLive.